Europe midday: Stocks take moderate hit as rout in Turkish assets gathers momentum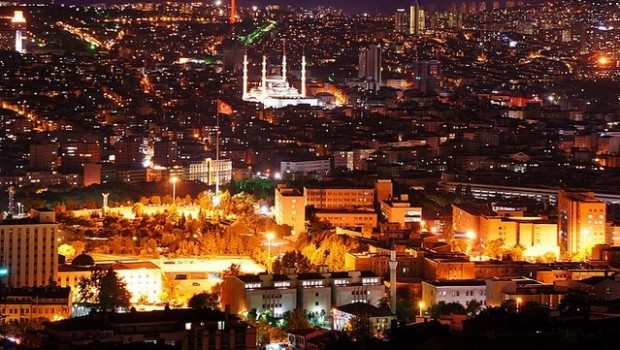 Stocks are under the cosh at the end of the week as the rout in Turkey's currency extends, although for the moment at least the reverberations throughout global capital markets appear to be rather limited.
Nevertheless, and as analysts at Capital Economics pointed out, Turkish authorities had managed to back themselves into a bit of a corner.
"Turkey seems to have been on the brink of a crisis several times this decade, only for the central bank to do just enough to steady the ship. But there are reasons to think that emergency interest rate hikes during the current currency crisis might only provide fleeting relief.
"[...] The lessons from other countries that have managed to restore macroeconomic stability after a currency crisis is that they need tight fiscal and monetary policy for a lengthy period of time, usually under the auspices of an IMF deal. It's not clear that this is politically palatable in Turkey."
As of 1208 BST, the US dollar was jumping by 6.97% to 5.9375 against the Turkish lira, having earlier risen as high as 6.3005. Significantly, euro/dollar was also moving lower, slipping by 0.58% to 1.14604.
Russia's rouble on the other hand was relatively well-behaved, dipping by just 0.33% against the Greenback to 66.8918.
To take note of, amid some 'market chatter' the day before that authorities in Ankara might soon impose capital controls, Turkey's Prime Minister, Recep Tayyip Erdogan, and the country's finance minister were scheduled to make announcements later on Friday.
Meanwhile, in equity markets, the benchmark Stoxx 600 was down by 0.84% or 3.26 points at 386.78, alongside a fall of 1.65% or 208.98 points to 12,466.87 for the German Dax.
Spain's Ibex 35 was slipping 1.07% or 103.90 points to 9,650.70.
As an aside, the yield on the benchmark 10-year Greek government bond was higher by 10 basis points to 4.21%.
European banks with specific exposure to Turkey were in the spotlight, with Spain's BBVA shedding 4.47% on the back of the turmoil in Turkish assets.
Italy's UniCredit was also under the cosh, giving back 3.35%
According to the Financial Times, the European Central Bank was concerned about the two lenders' exposure to the Mediterranean country, as well as BNP Paribas's - although the watchdog reportedly did no yet see the situation as "critical".