Europe close: Weak oil prices, G-20 statement weigh on sentiment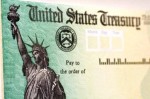 Weaker oil prices and mixed trading on Wall Street and the result of the G-20 finance minsiters' meeting weighed on shares in Europe as investors turned their focus towards the first of two televised debates between France's main presidential candidates.
The benchmark Stoxx 600 drifted lower by 0.17% to close at 377.68, while Germany's Dax lost 0.35% to finish at 12,052.90 as shares of Deutsche Bank dropped 3.04% after announcing a deeply discounter share offer.
French stocks were also under the weather, with the Cac-40 slipping 0.34% and the FTSE Mibtel down 0.53%.
The Stoxx 600's gauge of Oil&Gas shares fared worst, retreating 0.99% after Russian energy minister Alexander Novak said on 17 March it was too soon to begin discussing extending the recent ouput cut deal past June. An equivalent gauge for bank shares erased 0.46%.
Brent crude was down 0.04% to $51.74 a barrel and West Texas Intermediate was 0.93% lower at $48.33.
Euro moves higher ... at least versus the pound
Worth noting, the European single currency was up 0.03% versus the US dollar to 1.0746, but up 0.42% against the pound at 0.86699 after a Downing Street spokesperson said UK Prime Minister Theresa May would trigger Article 50 of the Lisbon Treaty on 29 March, starting the two-year talks for Britain to leave the European Union.
US adopts new negotiating stance at G 20?
In Baden-Baden, Germany, group of 20 finance ministers' meeting over the weekend dropped a reference to fighting trade protectionism in their joint statement - in a gesture towards the US.
On the other hand, they omitted any reference to excess capacity being problematic, probably at the behest of China.
That prompted Ebrahim Rahbari at Citi to write: "Even though the changes do not necessarily imply an intention to impose trade remedies and ramp up protectionism, we continue to think that the US administration will pursue a more aggressive position on international trade and pivot away from multilateralism."
"Our base case is still cautiously benign, but we see a major rise in protectionism as one of the main risks to the global outlook."
Rahbari believed the changes to the statement, likely introduced by the US, should be seen as part and parcel of a US negotiating strategy to modify trade relations and increase market access for American producers.
Ahead of Monday's televised debate in France, polls were settled on far-right Marine Le Pen making it through to the first round on 23 April, while popular centrist Emmanuel Macron had recently gained from the family expenses scandal surrounding Les Républicains' candidate François Fillon.
On the data front, German producer prices rose to 3.1% on the year in February, slightly below the 3.2% consensus and up from 2.4% the previous month. Producer prices were up 0.2% month-on-month in February, following a 0.7% rise in January.
In corporate news, Deutsche Bank fell 3.28% after it announced over the weekend it would raise €8bn in fresh equity via a sharply discounted rights issue. Germany's largest lender said it would price the 687.5m new shares at €11.65 for a 35% discount from last week's closing price.
On the upside, Hansteen Holdings was up 0.99% after it agreed to sell its German and Netherlands' portfolios for €1.28bn to entities owned by funds advised by affiliates of The Blackstone Group and M7 Real Estate. In addition, the company posted a dip on 2016 pre-tax profit but lifted its dividend.