Europe close: Strength in single currency knocks wind out of shares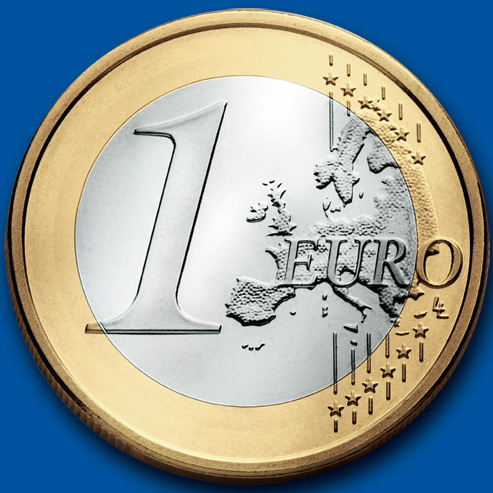 European stocks finished in the red, kicking off the new year on a downbeat note as weakness in the auto and mining sectors weighed, while the euro was boosted by strong manufacturing data.
The Stoxx Europe 600 index finished down 0.21% at 388.35, while Germany's DAX gave back 0.36% to change hands at 12,871.39 and France's CAC 40 was down 0.45% at 5,288.60.
In parallel, the single currency tacked on 0.25% against the US dollar to trade at 1.2047 after reaching an intraday high of 1.2081.
Losses for shares came despite a solid reading on the eurozone manufacturing sector, which showed activity improved in December, as expected, ending 2017 with record-high growth. Although it did little to boost equities, the data helped to propel the euro to a four-month high against the dollar. The single currency was up 0.4% versus the greenback at 1.2063.
IHS Markit's final purchasing managers' index for the bloc rose to 60.6 from 60.1 in November, in line with the flash estimate and consensus expectations thanks to strong rates of expansion in output, new orders and employment pushed. This marked the best reading since the survey began in mid-1997.
Chris Williamson, chief business economist at IHS Markit, said: "The eurozone manufacturing boom gained further momentum in December, rounding off the best year on record and setting the scene for a strong start to 2018. The final PMI was in line with the earlier flash number, confirming a record monthly improvement in business conditions at the end of 2017.
Pantheon Macroeconomics chipped in: "The headline PMI data continue to signal strong momentum in eurozone manufacturing and a solid boost to GDP growth in Q4.
"Overall, activity in manufacturing is strong across the euro area's major economies. New orders and output are rising at a pace not seen since 2000, buoyed by momentum in both the domestic economy and foreign markets. The persistent in increase in new orders is stretching capacities, driving rising work backlogs and higher employment. On the supply side, input prices are rising and suppliers' delivery times are getting stretched, forcing firms to raise output prices."
The Stoxx 600 basic resources index reversed early losses to gain 0.98% to 477.72, giving back some its recent gains. Falls in the resources sector came despite good news from China, where the Caixin manufacturing PMI came in ahead of expectations of 50.6 at 51.7 in December, up from 50.8 the month before.
Meanwhile, the sub-index for autos and parts fell 0.25% - but also finished well off its weakest levels - with BMW 2.1% weaker after a downgrade by Evercore.
Elsewhere, British Airways and Iberia owner IAG flew higher as it swooped to buy assets and invest in Niki, a former part of the collapsed Air Berlin group. IAG's Spanish budget arm, Vueling, will buy €20m of assets from the Austrian airline and provide up to €16.5m of liquidity to Niki, which will form part of a new, separately run Austrian subsidiary.