Europe close: Stocks track bounce on Wall Street, end slightly higher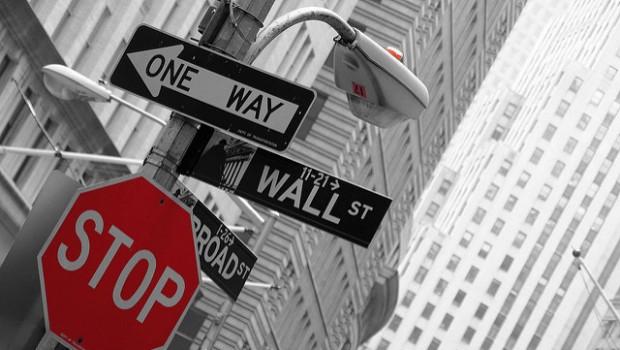 Stocks held onto early gains, tracking a late advance on Wall Street last Friday after the S&P 500 bounced off a key level of technical support, its 200-day moving average, although traders remained wary.
Commenting on the situation in markets, Chris Beauchamp at IG said: "At the very least, volatility is back, while the waning strength of earnings season means that this week's US CPI figure takes on greater importance.
"As noted on Friday, the kind of dip we have seen usually ends well over a longer-term time frame, for example six months, and indeed the next five days may also see a bounce, but previous sell-offs have faltered within a month, and it is this medium term view that should worry them. The worst may not yet be over."
Analysts at UniCredit Research held a similar view, saying: "historically, corrections have tended to last longer than a couple of weeks, so caution is still warranted. What seems increasingly likely is that (even the gradual) withdrawal of monetary policy accommodation has put an end to the period of extremely low volatility."
Against that backdrop, at the closing bell the benchmark Stoxx 600 was standing 1.17% or 4.32 points higher at 372.93, alongside a rise of 1.45% or 175.29 points to 12,282.77 on the German Dax and an advance of 1.20% or 60.85 points to 5,140.06 for the Cac-40.
In parallel, the yield on the benchmark 10-year German bund had added one basis point to 0.757% after having traded just below its 52-week high of 0.806%, while euro/dollar was edging higher by 0.13% to 1.2267.
On Friday, the S&P 500 finished higher by 1.5% at 2,619.55, bouncing back from an intra-day low that was just a smidgen below its 200-day moving average, then at 2,557.56, although WebFG UK's chief technical analyst, Jose Maria Rodriguez, said investors would do best by keeping an eye on 200-week support, then at 2,175.5.
To take note of, in remarks to Austria's ORF at the weekend, European Central Bank governing council member Ewald Nowotny reiterated his concerns that the US might be attempting to talk down the Greenback.
Nowotny also pointed out that recent positive economic data in the States was the inheritance from the Obama administration years and not the result of the current president's policies.
There was little on the economic agenda for Monday, although US president Donald Trump was expected to release his $1.5trn infrastructure plan later the same evening.
To take note of, analysts at UniCredit were skeptical on that score as well.
"Not only is the 6.5:1 leverage ratio extremely optimistic, but many conservative lawmakers have already voiced their opposition against spending another USD 200bn at a time when deficits are already ballooning. The president has pledged to pay for the outlays through thus far unspecified spending cuts elsewhere," they said.
Sourced reports indicated the White House's intention was to provide $200bn in cornerstone funding in order to attract a further $1.3trn from state and local authorities, together with funds from the private sector.
Meanwhile, in corporate news, Airbus shares saw some added selling pressure after the company was forced to suspend the delivery of its A320neo aircraft due to issues related to their Pratt & Whitney engines.
Elsewhere, some market commentary has picked up on a Frankfurter Allgemeine Sonntagszeitung report that BMW may be about to ink a 10-year supply contract for lithium and cobalt.