Europe close: Stocks run higher on strong Chinese data, Basel III bank rules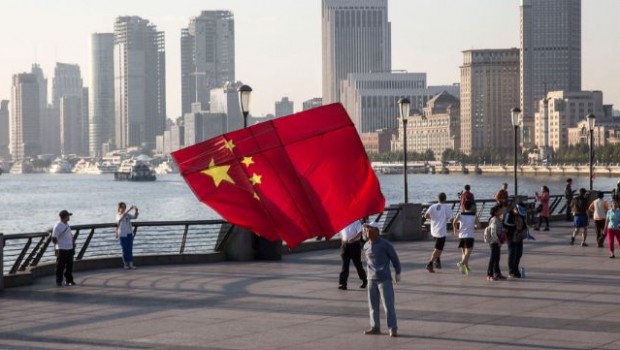 Stocks finished higher, led by a big push in bank stocks following news of a compromise on global financial sector regulation and on the heels of positive Chinese export data for November.
At the closing bell, the benchmark Stoxx 600 was up by 0.73% or 2.84 points to 389.25, alongside a gain of 0.83% or 108.55 points to 13,153.70 for the German Dax and a smaller 0.28% or 15.23 point advance in the Cac-40 to 5,399.09.
Notably, the Stoxx 600 gauge of lenders' shares climbed 2.30% or 4.18 points to 185.56 after EU and US regulators agreed on a comprise solution on measuring lenders' riskiness.
On the periphery, the Ibex 35 was up by 0.57% or 58.50 points to 10,321.10 and the FTSE Mibtel by 1.40% or 314.29 points at 22,773.80.
Providing a further boost to stocks, euro/dollar dipped 0.17% to 1.1757.
Acting as a backdrop, overnight China's Customs Administration said the rate of growth in the country's exports accelerated from a year-on-year clip of 6.1% in October to 10.3% for November (consensus: 2.0%).
Back in Europe, economic data out on Friday made for a mixed reading in comparison to economists' expectations, although the underlying message was one of strong underlying demand.
Over in France, INSEE reported that industrial production grew at a 1.9% pace month-on-month in October, defying economists' projections for a fall of 0.2%, as factory output climbed by 2.7% versus September.
"Furthermore, both the INSEE and PMI manufacturing indices have increased further in November, suggesting that current positive momentum is unlikely to reverse completely – although hard data can be quite volatile," said economists at Barclays Research.
Upon seasonally adjusted terms, Germany's trade surplus dipped in October to €19.8bn from €21.9bn in the month before (consensus: €21.4bn), according to the country's Ministry of Finance.
Imports were higher by 1.8% versus September while exports dipped by 0.4%.
"Overall, we think the German trade surplus will decline gradually in the next six months due to the lagged effect of a stronger euro, weak demand in the U.K., and higher imports due to a robust recovery in the domestic economy," said Claus Vistesen at Pantheon Macroeconomics.
In other data, the rate of gain in German labour costs slowed from a 2.3% pace in the second quarter to 2.2% over the three months to September.
Back on the corporate front, citing two people familiar with the matter Bloomberg reported that Bayer's $66bn takeover of Monsanto may run into opposition from the European Union's anti-trust watchdog.
As as the next week the EU will send the company a 'statement of objections' listing the reasons why it may not allow the deal to go through, depending on the concessions made by the German outfit.