Europe close: Stocks reel as Turkish lira sells off, euro drops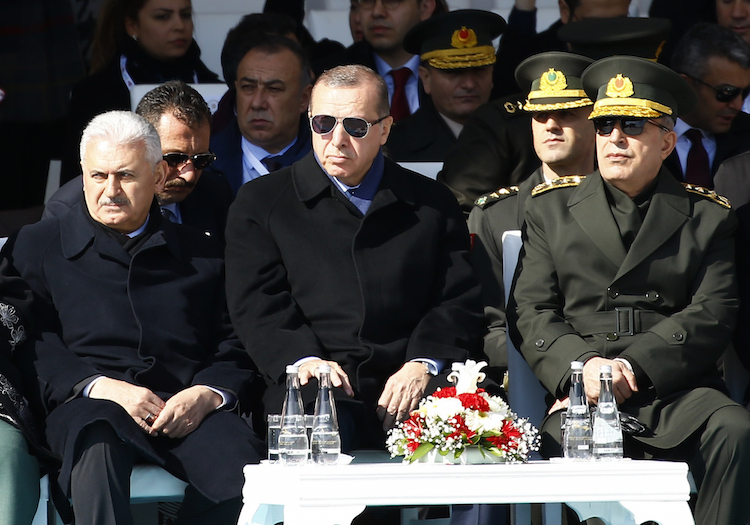 Stocks finished sharply lower on Friday as the rout in Turkey's currency, the lira, extended further, although - for the moment at least - some analysts believed the implications for global capital markets should be limited.
Critically, speaking on Friday afternoon, Turkish President, Recep Tayyip Erdogan, and the country's finance minister failed to offer any concrete policies to offset the continuing slide in the lira, which was down by 14.73% to 6.3682.
Compounding the country's woes, later in the session the US President, Donald Trump, ordered that tariffs on steel and aluminium imports from Turkey be doubled to 20% and 50%, respectively, capping off a week which also saw sanctions placed on Russia and Iran.
Commenting on Friday's events, and as analysts at Capital Economics pointed out: "The collapse in the lira has raised concerns about the health of Turkey's banking sector. Banks' dollar bonds yields and inter-bank interest rates are already pointing towards some stress, and these will be key indicators to watch over the coming days and weeks."
By the end of trading, the benchmark Stoxx 600 was down by 1.07% or 4.19 points at 385.86, alongside a fall of 1.99% or 251.76 points to 12,424.35 for the German Dax.
Significantly, euro/dollar was also moving lower, shedding 1.15% to 1.13959.
Market commentary attributed weakness in the single currency to a report in the Financial Times according to which the European Central Bank was concerned about the exposure of euro area lenders, BBVA, BNP Paribas and UniCredit to the Mediterranean country and its banking sector - although the watchdog reportedly did no yet see the situation as "critical".
Russia's rouble was also lower, with the Greenback gaining 1.63% to 67.7551 even as Moscow warned that sanctions aimed at its lenders would be interpreted as an act of 'economic war'.
As an aside, the yield on the benchmark 10-year Greek government bond was higher by 10 basis points to 4.21%.
On that note, Spain's BBVA was the worst-performing issue on the Ibex 35 on the back of the turmoil in Turkish assets, erasing 5.16%.
Italy's UniCredit was also under the cosh, giving back 4.73%, with BNP down by 2.99%.
To take note of, Italian government bond yields weakened on Friday, with that on the benchmark 10-year BTP rising by 10 basis points to 2.99%, albeit at least partially for wholly domestic reasons.
Overnight, one of the country's deputy Prime Ministers, the Five Star party's Luigi Di Maio, said Rome should scrap the clause in the Constitution requiring the government to run a balanced budget.
The yield on similarly-dated Spanish debt was up by just one basis point at 1.41% and that on German bunds down by six basis points to 0.32%.