Europe close: Stocks lower as retailers weigh heavy; euro up on ECB comments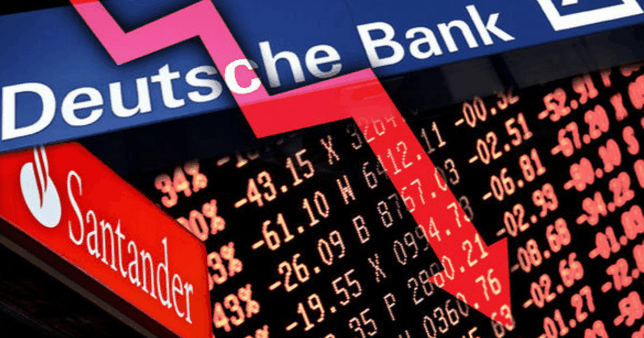 European stocks closed lower on Thursday as retail stocks pulled indices lower after gloomy Christmas trading updates.
The benchmark Stoxx 600 fell 0.3% to 397.53, while Germany's Dax was off by 0.59% or 78.44 points at 13,203.19 and the French CAC-40 down 0.29% at 5,494.
Spain's IBEX 35 shrugged off the trend to finish 0.7% higher at 10,452, while the UK FTSE 100 was also positive, with a gain of 0.19% to 7,767.
The euro was 0.72% higher against the dollar at $1.196 as the European Central Bank signalled it could begin to ease its €2.5trln stimulus program this year
On the economic front industrial production in the euro area jumped by 1% month-on-month in November beating the consensus rise 0.6%.
Italy's, ISTAT reported that retail sales volumes jumped by 1.4% year-on-year in November, just below forecast 1.5%), while Spain's INE announced that November industrial production accelerated to 1% from 0.6% in October.
In corporate news, bank shares were tracking the rise in US government bond yields with Royal Bank of Scotland, Commerzbank and Deutsche Bank all higher.
Germany's Bayer announced its intention to sell a further stake in chemicals outfit Covestro with the goal of raising roughly €1.5bn.
Danish-listed shares in fashion jewellery chain Pandora sharply fell after the pendant maker said expected forecast margins would slip from this year.
Chief executive Anders Colding Friis cited a "difficult retail climate as well as an unfavourable currency development" for the revised numbers.
Akzo Nobel disclosed it was holding contacts with between three and four suitors for its specialty chemicals arm.
UK-based Marks & Spencer was hit hard after it said like-for-like food sales declined in the 13 weeks to Christmas.
Fellow supermarket operator Tesco was also lower despite reporting a positive outlook for the financial year as like-for-like U.K. sales rose 1.9% during the Christmas period.