Europe close: Stocks hit by strong euro, Italian political uncertainty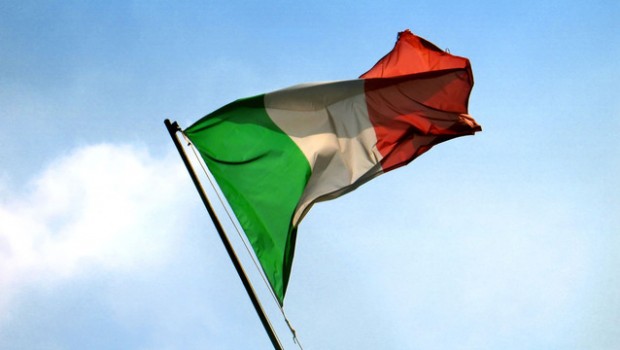 Stocks sagged as a weaker-than-expected reading on US inflation sent the single currency higher ahead of the US central bank's policy announcement later on Wednesday, with Italian stocks also battered by reports which, analysts said, held out the prospect for political instability in the Eurozone's third-largest economy in 2018.
Thus, at the closing bell the benchmark Stoxx 600 was down by 0.24% or 0.93 points to 390.70, alongside a 0.44% or 57.89 point fall to 13,125.64 for the German Dax and a 0.51% or 27.74 point drop on the Cac-40 to 5,399.45.
Earlier, the US Bureau of Labor Statistics reported that core US consumer prices advanced at just a 1.7% year-on-year pace in November, falling short of the consensus forecast, of 1.8%, once again - sending the euro duly higher.
Yet Milan's FTSE Mibtel was by far the worst performer from among the Continent's main indices, erasing 1.44% or 327.13 points to finish at 22,400.19.
According to local press reports in Italy, from Il Corriere della Sera, La Repubblica and Il Messaggero, general elections were likely be called in the country for March 2018.
More interesting even, according to Barclays Research, was the fact the current Prime Minister, Paolo Gentiloni would not step down before parliament was dissolved ahead of the vote.
That, Barclays's Fabios Fois said, might indicate that Sergio Matarella, the Italian Republic's president, was laying the ground to play a more active role should political instability ensue after the elections, with a second ballot later in the first half of 2018 or even at the start of 2019 a possibility.
"At this stage, it is extremely difficult to imagine the way forward for Italian politics should elections deliver post-election instability as we currently expect. In addition to our baseline, which is for the formation of a very wide and heterogeneous grand coalition, today's news reports reinforce the possibility that President Mattarella may play an active role, potentially to the point of naming a temporary Prime Minister," Fois said.
Despite the news out of Rome, euro/dollar was higher by 0.69% to 1.1821.
Otherwise, economic news out of the euro area was largely upbeat on Wednesday, with Eurostat reporting that industrial production in the single currency bloc climbed at a 3.7% year-on-year pace in October, up from 3.4% for the month before (consensus:3.5%).
That was despite a slightly lower-than-expected reading on Italian industrial output for that same month of up by 0.5% versus September (consensus: 0.6%).
Elsewhere, according to Germany's ministry of finance, harmonised consumer prices in the Eurozone's largest economy advanced at a 1.8% pace year-on-year in November, confirming a preliminary reading.
On the corporate front, according to reports, Airbus chief Tom Enders may not pursue an extension of his contract past 2019.
Ferrari was also in the news after Bloomberg reported the car-maker was planning to increase the number of shifts on it assembly lines because deliveries were running ahead of target.