Europe close: Stocks end near session lows despite US tax reform optimism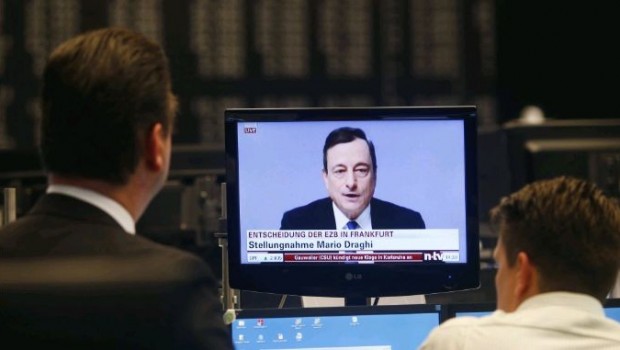 European stocks finished near their worst levels of the day despite optimism regarding prospects for the US economy.
At the closing bell, the benchmark Stoxx 600 was up 0.26% or 1.02 points at 390.13, alongside a gain of 0.01% or 1.18 points to 12,991.28 on the Dax while the FTSE Mibtel was advancing 0.97% or 213.64 points to 22,346.85.
In parallel, euro/dollar was off by a notable 0.55% to 1.1780 as hopes built up for tax cuts on the other side of the Pond.
"Europe's markets have rebounded after yesterday's losses on reports out of the US that a budget blueprint had been agreed for 2018 that increased the probability that we could see a new tax reform package passed in the coming months.
"We also saw a slightly more positive tone out of Brussels with respect to the Brexit talks after German Chancellor Angela Merkel acknowledged that the EU side also needed to move on its negotiating position in the Brexit talks. This would appear to be a significant shift of tone at a time when the EU stance has previously shown no signs of compromise," said Michael Hewson, chief market analyst at CMC Markets UK.
On the economic front, factory gate prices in the euro area's largest economy accelerated to a 3.1% clip year-on-year in September versus a rate of gain of 2.6% in the month before (consensus: 2.9%), according to the Ministry of Finance.
In parallel, the European Central Bank reported that the Eurozone's current account surplus increased from an upwardly revised €31.5bn in July to €33.3bn for August.
German lender Commerzbank denied a report in daily Handlesblatt accrding to which digital projects had been put on the backburner as a result of its weak third quarter earnings.
Software AG was on the backfoot after posting a fall in third quarter core profits, although management reiterated their full-year guidance to markets.
Air Berlin and EasyJet are expected to announce the purchase by the latter of as many as 25 A320 jets, according to reports.
Shares of Fiat was bouncing back from a sharp fall the day before on worries about the manufacturer's sports car sales in China.