Europe close: Stocks dip amid Spanish impasse, overbought conditions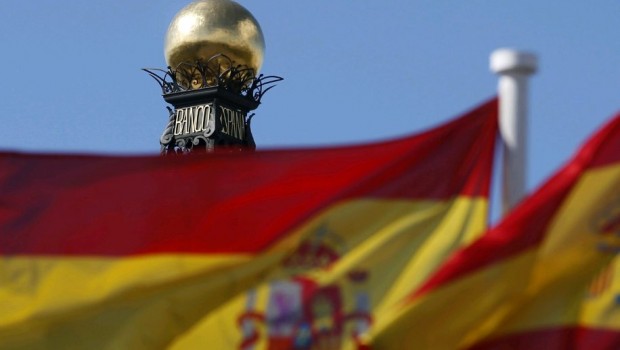 A stronger euro despite the continuing political stand-off in Spain weighed on stocks across the continent.
To take note of, the selling pressure was taking place against a backdrop of considerable 'market chatter' concerning possibly stretched equity valuations, oversold readings on some benchmark indices and talk of the potential for a large correction due to secular changes in the structure of markets, which reminded some observers of conditions prior to the market crash of late 1987.
Against that backdrop, at the close the benchmark Stoxx 600 was down by 0.63% or 2.45 points to 389.11, while Germany's Dax was off by 0.41% or 52.93 points at 12,990.10, alongside a dip of 0.74% on Spain's Ibex 35 to 10,197.50.
"Black Monday vibes? European equities fell in lockstep at precisely the time we were due an update on Catalonia's fight with Madrid over independence.
"It seemed there anxiety rose to a peak with sell orders flooding in as the deadline approached, triggering stops and further selling after it was reached.
Broad based selling hit all the main European indices while the euro also lost ground and Spanish bond yields jumped as expected given the impasse," commented Neil Wilson at ETX Capital.
Nevertheless, the single currency was in fact higher against the greenback by the closing bell, tacking on 0.34% to 1.1831, while the yield on the benchmark 10-year Spanish government bond was little changed at 1.63%.
According to local reports Catalan officials continued to play 'cat and mouse' with authorities in Madrid. Significantly too, according to Barcelona-based daily La Vanguardia, on Wednesday evening the centrist nationalist PDECat party closed ranks behind regional president Carles Puigdemont's push for independence.
That was followed by a somewhat coy letter from Catalan president Carles Puigdemont on Thursday morning which appeared to shift the responsibility for declaring independence to the Catalan people, instead of himself.
For authorities in Madrid, Puigdemont's missive appeared to fall short of the clarity asked of him, although according to Madrid-based El Mundo the main political parties in Madrid had decided overnight to 'de facto' extend a third deadline to Puigdemont, as it would take several days to obtain approval from the Spanish Congress to apply Article 155, most likely between 27 October and 31 October.
More specifically, there were hopes that the Catalan leader would call early elections, which might could defuse tensions if done with the current legal framework of the country.
Nonetheless, analysts at Barclays Research cautioned that: " we expect volatility in the days and weeks ahead, and a key point to watch is whether a harder or a softer version of Article 155 is implemented, as the Article itself is very general and gives the central government some leeway to choose. This factor could therefore be a catalyst for a response by the more radical supporters of independence, with the potential to trigger demonstrations, clashes with the police and further escalation."
Meanwhile, in the corporate space, German battery-maker Varta began trading in Frankfurt following an IPO that saw its shares priced to go at €17.5, at the to end of the indicative range.
Pernod Ricard announced stronger-than-expected underlying sales for its first fiscal quarter of 5.7% thanks to strong demand in China and the US.
Carrefour on the other hand saw revenue growth slow over the three months to September, chiefly as a result of soft demand in France.