Europe close: Spanish stocks extend bounce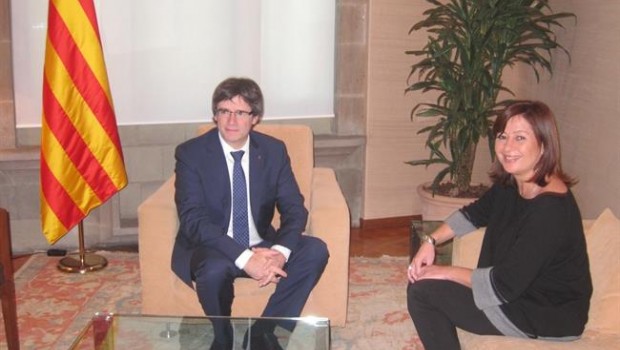 European stocks finished little changed ahead of the release of the minutes of the US central bank's last policy meeting amid news that the Spanish government has asked officials in Catalonia to explicitly clarify their position.
Overnight, Catalan president Carles Puigdemont said he accepted the popular mandate to push for independence but asked that the effects of the declaration be "suspended to pursue a dialogue over coming weeks without which a mutually agreed solution cannot be found".
The ambiguous wording of that message was a relief for some observers, it left others in doubt as to his true intentions. Indeed, on Wednesday Spanish PM Mariano Rajoy opened the door to the possible suspension of some of Catalonia's devolved powers - by activating but not applying article 155 of the Constitution - should Catalan authorities announce that they had indeed issued a declaration of independence.
Yet in an unexpected twist, it was revealed that Madrid had agreed a deal with the Socialist party to begin study a possible reform of the Consitution in six months' time.
Article 155 requires the central government first issue a formal requirement to the regional authorities in question to return to the country's legal framework.
As of the closing bell, the benchmark Stoxx 600 was flat at 390.15, alongside a gain of 0.17% on the Dax-30 to 12,970.68, although Spain's Ibex 35 added 1.34% to trade at 10,278.40.
In parallel, Spain's benchmark 10-year government bonds were rallying, pushing their yield down by six basis points to 1.64%.
On the economic front, hamornised consumer prices in Spain advanced at a 1.8% clip year-on-year in September (consensus: 1.9%), according to revised data from INE, down from the prior month's reading of 2.0%.
Going the other way, France's harmonised CPI was revised higher from a 1.0% pace on the year to 1.1% (consensus: 1.0%).
Still on the economic calendar for later in the day, US Chicago Fed chair Charles Evans was due to speak on the economy and monetary policy in Switzerland while the minutes of the US central bank's last policy meeting were scheduled to be published at 1900 BST.
Allianz was in the news after ratings agency Moody's affirmed its long term credit ratings with a 'stable' outlook attached.