Europe close: Political standoff weighs on Spanish stocks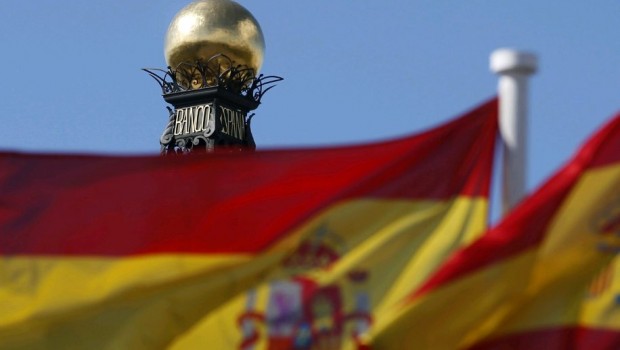 Stocks on the Continent were little changed at the start of the week, save in Spain where the ongoing political standoff between the central government in Madrid and regional officials in Catalonia weighed on sentiment.
On Monday morning, Catalan president Carles Puigdemont decided to ignore Madrid's calls for him to clarify whether he had declared independence the week before, calling instead in a letter sent to Madrid for two months of dialogue between international, Spanish and Catalan organisations and personalities.
Reacting to the Catalan leader's missive, Madrid said it would activate the second and last deadline for Puigemont to step back from a declaration of independence, set for Thursday at 1000 BST, which would trigger Article 155 of its Constitution.
Spain's Deputy Prime Minister, Soraya Saenz de Santamaria was also at pains to underscore that the aim was not to suspend Catalonia's regional autonomy, but rather for its elected officials to return to the legal framework.
Against that backdrop, Spain's Ibex 35 finished down by 0.75% or 76.60 points at 10,181.40, with shares of Siemens Gamesa, Banco Sabadell and Telefonica trading at the bottom of the pile.
Meanwhile, the benchmark Stoxx 600 was flat at 391.41, alongside a gain of 0.09% or 11.83 points to 13,003.70 for the Dax while the Cac-40 was higher by 0.21% or 11.14 points to 5,362.88.
Commenting on the situation in Spain, Michael Hewson, chief market analyst at CMC Markets UK, said: "Spanish stock markets have slid back over concerns that this lack of clarity will prompt the Madrid government to implement article 155 of the Spanish constitution and impose direct rule, though at this point it's not clear how he could reasonably implement that without inciting unrest in the region."
In other political news, Austria's conservative centre-right OVP won the country's legislative elections, taking 31.4% of the vote, but the far-right FPO also made off with 27.4%, which according to analysts meant that it may to re-enter the government, for the first time since 1999.
Further north, in Germany, the centre-right CDU lost in regional elections in Lower Saxony, winning 33.7% of the ballots versus 37.1% for the Socialist SPD.
As far as corporate news was concerned, shares of wind turbine manufacturer Siemens Gamesa were sharply lower after the company cut its guidance for full-year operating profits to about €790m versus a previous estimate of €900m.
Also in the spotlight, people close to the matter told Reuters that Italy's Atlantia was willing - if necessary - to raise its takeover bid for Spanish rival Abertis to roughly €17.8bn.
On the economic front, Eurostat reported that the Eurozone's seasonally adjusted trade balance improved from €17.9bn for July to €21.6bn in August.