Europe close: Lenders pace gains in wake of FOMC decision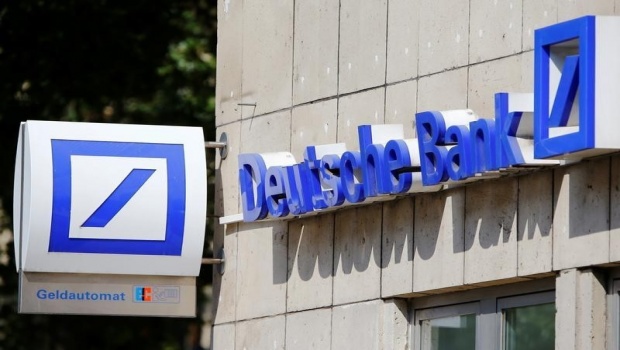 Banks lead Europe's main stockmarket indices to modest gains in the wake of the US central bank's policy announcement the night before with global capital markets apparently generally unruffled by the Federal Reserve's indications that it is looking to push ahead with multiple rate increases and balance sheet taper over the medium-term.
The pan-European benchmark Stoxx 600 finished up by 0.24% or 0.90 points to 382.88, alongside a gain of 0.25% or 30.86 points to 12,600.03 in Germany's Dax and a rise of 0.49% or 25.63 points for the Cac-40 to 5,267.29.
In parallel, euro/dollar bounced back by 0.41% to 1.1940, while over in the government bond space Spanish 10-year yields were three basis points higher to 1.62%.
Meanwhile, the Stoxx 600's gauge for lenders' shares was higher by 1.52% or 2.79 points to 185.97.
Commenting on the Fed's policy announcement the day before, Goldman Sachs's Jan Hatzius and his team said: "The near-term message from the FOMC was hawkish, with 12 out of 16 participants projecting a third 2017 rate hike, upgrades to the GDP and employment forecasts, and continued skepticism from Chair Yellen about the significance of the weaker-than-expected core inflation numbers.
"We have consequently upgraded our subjective probability of a rate hike in December from 60% to 75%. By contrast, the longer-term interest rate projections (2019 and beyond) surprised on the dovish side."
To take note, also overnight the Bank of Japan opted to keep all its main polciy settings unchanged.
On the economic front in Europe, earlier Norway's central bank kept its main policy rate unchanged at 0.50%, as expected.
However, analysts at UniCredit Research noted how the central bank had revised its rate path a tad higher, bringing forward the expected data of its first rate hike to the third quarter of 2019, versus the fourth quarter beforehand, a move which it labelled as "less dovish".
Euro area consumer confidence index rose by 0.3 points in September to reach -1.2 (consensus: -1.6), according to the European Commission.
Commerzbank was set to announce 1,700 layoffs at its Frankfurt headquarters, Reuters reported citing a local broadcaster, less then the 2,400 which had originally been feared.
In parallel, Air Berlin's creditors were set to discuss offers for the bankrupt carrier's assets.
Meanwhile, in Austria, a parliamentary inquiry found that Airbus did not illegally influence the country's politicians in a recent $2bn deal for Eurofighter combat jets.