Europe close: Investors sit on their hands ahead of French elections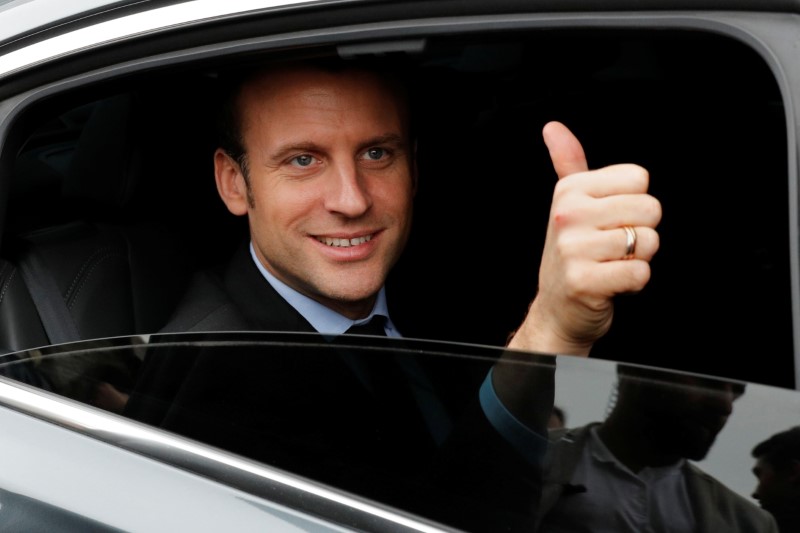 European stocks finished on a mixed note on Friday with the CAC 40 slipping after the Paris shooting fuelled uncertainty about the French presidential election, although it was Italian stocks that did worst.
At the close, the Stoxx Europe 600 index was little changed, rising by 0.02% to 378.12 as the French Cac-40 left behind 0.37% to close at 5,059.20, while Germany's Dax added 0.18% to 12,048.57 points.
A gunman killed a police officer on the Champs-Élysées late on Thursday, which was claimed by the so-called Islamic State. Two others were wounded and the attacker was shot dead by the police.
Yet French Prime Minister Bernard Cazeneuve insisted that the attack would not prevent the first round of voting on Sunday from going ahead.
"Last night's attack on Paris could have a massive influence on the political front, not only in France but also in the UK which is also preparing to head to the polls.
"Nonetheless, the main factor which is currently supporting investors' confidence [in a Macron victory] is the polling data. All polls show that Macron will win the elections. Time over time, we have seen how unreliable these polls can be and how they can easily push you off a cliff without a rope. Therefore, we think it is very important that one should have an appropriate hedge in place as we go into this event," said Naeem Aslam, chief market analyst at Think Markets.
For his part, Michael Hewson, chief market analyst at CMC Markets, said that markets are starting to price in the prospect that Macron will probably win a contest between either Le Pen or Mélenchon.
"Let's hope [Macron] doesn't get squeezed out, particularly in light of last night's terrorist attack in Paris, which given the tightness of the polls, could influence events, leaving investors to face the prospect of a face-off between Marine Le Pen on the right and Mélenchon on the left. Any such outcome is unlikely to be well received by the markets."
Speculators on IG's trading market appeared to be in broad agreement with the two analysts, with the implied probability that Macron will come out on top derived from IG's prices at 58%, versus just 4.5% for Melenchon.
Meanwhile, Brent crude and West Texas Intermediate were again moving lower with the former off by 1.7% to $52.12.
On the data front, business activity in the Eurozone hit a six-year high in April. Markit's flash composite purchasing managers' index rose to 56.7 from 56.4 in March, which is the best reading since April 2011. Economists had been expecting a drop to 56.3.
The flash Eurozone manufacturing PMI edged up to 56.8 in April from 56.2 the month before, while the services PMI increased to 56.2 from 56.0 in March.
France's composite PMI rose to 57.4 from 56.8 in March, which was a 71-month high, but Germany's fell to 56.3 from 57.1, marking a two-month low.
In corporate news, Borussia Dortmund gained 2.12% after it emerged that a 28-year-old man has been arrested with last week's bomb attack on the team bus in order to make money from the fall in the German football club's share price.
Software AG climbed 7.93% after the German technology company posted a smaller than expected fall in earnings.
WS Atkins rose 6.05% after Canada's SNC-Lavalin Group said that it will buy the London-listed engineer for £2.1bn. SNC-Lavalin slipped 0.69%.
Danone slipped 2.45% even after the French dairy food company lifted its guidance for its earnings per share in 2017.