Europe close: German jobless data boosts stocks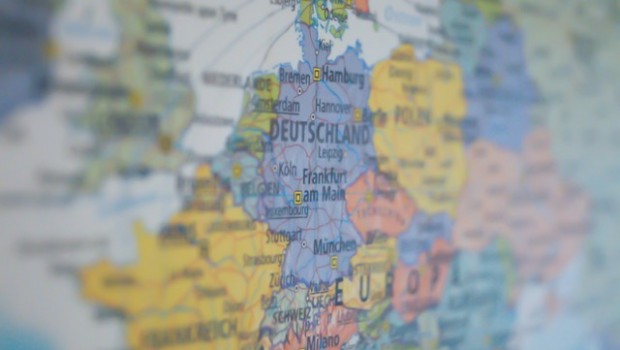 European stocks held onto early gains on Wednesday, boosted by strength in the retail sector and good news regarding German unemployment, as investors looked to the latest Federal Reserve minutes for further insight into the US central bank's thinking.
The benchmark Stoxx 600 index ended the session 0.48% higher to 390.22, while Germany's DAX added 0.83% to close at 12,978.21 and France's CAC 40 advanced 0.81% to 5,331.28.
Meanwhile, the euro was down 0.24% versus the US dollar at 1.2028.
The latest figures from Germany's Federal Labour Agency, helped to lift sentiment, showing that seasonally-adjusted joblessness fell by 29,000 to 2.442m in December, which was more than twice the 14,000 decline economists had predicted.
Pantheon Macroeconomics said: "The German labour market remains red hot. The month-to-month drop in unemployment claims was the largest since 2011, and leading indicators point to further declines in coming months, which should drive headline unemployment to new record lows."
Later in the day, the key release will be the minutes of the 12-13 December Federal Open Market Committee meeting at 1900 GMT.
IG analyst Joshua Mahony said: 2Current market expectations point towards a 50 basis point rise for 2018, with a 75% chance of a March rate hike. Given the recent rise in commodity prices, the 2017 dollar decline, and successful passing of tax reforms, there is likely to be an increased focus on the prospect of resurgent inflation in the US. Markets will be keeping a close eye on the likely response from the FOMC should such a rise occur."
In corporate news, there were reports that Deutsche Telekom's T-Mobile unit and US rival Sprint were working to salvage their merger.
Retailers were doing well after luxury retailer Hugo Boss lifted its guidance for sales in 2017 on the heels of a solid third quarter performance, while London-listed Next nudged up its full year profit target thanks to a better online sales performance in the run up to Christmas, and said it expects increased sales but lower profits in the coming year.
Elsewhere, Fiat Chrysler posted a 3.17% drop in auto sales in Italy for December, while Dutch telecoms company Altice NV rose after saying its Altice-SFR unit has signed a broadcast distribution deal with M6 Group.