Europe close: French stocks jump, but investors wary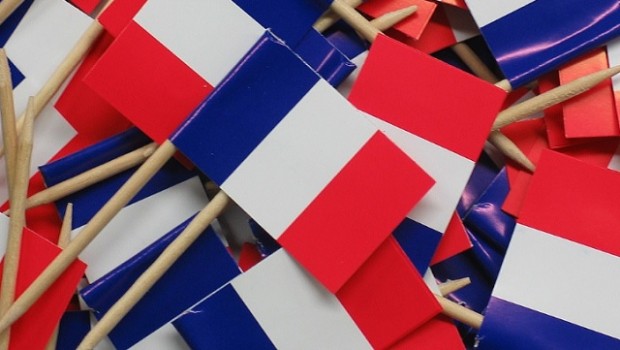 French stocks outperformed by a mile on Thursday, with just days to go until the French presidential elections - as British shares did ahead of the referendum vote - although a key gauge of investor caution belied their wariness .
Paris's Cac 40 jumped 1.48% to 5.053.79 after a poll signalled that centrist, europhile Emmanuel Macron would likely win the contest.
In parallel, the Stoxx Europe 600 rose 0.22% to 378.06 and Germany's DAX was up by 0.09% to 12,027.32 and 12,019.85.
However, a key gauge of investor caution, the VStoxx gauge for volatility in the EuroStoxx 50 stock benchmark was also higher, gaining 2.885 to 24.90 - holding near its best levels since November.
Recent polling showed that Macron and Le Pen were on 23-34% of the vote, with Mélenchon a point or two behind followed by scandal-hit conservative Francois Fillon, who has also been making gains, behind by three points.
But with about a third of voters undecided until polls open on Sunday, any two of the top four candidates could go through to run-off on 7 May.
The euro extended its gains against the dollar, rising as much as 0.62% to 1.0776 on Thursday morning, the highest level since 29 March when it reached 1.084, as a spokesman for the Greek government said the IMF might agree to help fund its current bail-out programme for a year.
Europe's single currency was up 0.25% versus the greenback to 1.0737 and drifted 0.12% lower against the pound to 0.8373.
On the sidelines of the International Monetary Fund and World Bank's annual meetings, in Washington, Greek government spokesman Dimitris Tzanakopoulos said the IMF might help to finance the country's bailout programme with a small amount of monies for a year.
Jasper Lawler, senior market analyst at LCG, was unimpressed with the news swirling around the Mediterranean country, telling clients: "The deal is a thinly veiled can-kicking exercise by Europe to delay the 'Greece problem' until after German elections later this year."
Meanwhile, Brent crude rose 0.02% to $52.94 per barrel and West Texas Intermediate slipped 0.2% to $50.74.
In corporate news, the CAC was also by boosted by earnings season as Publicis was up 2.87%, and on track for its best performance since last December, after the advertising agency reported a smaller than expected fall in first quarter revenue.
French drinks company Pernod Ricard rose 1.06% after it posted a 1% increase in third-quarter sales.
Swiss engineer ABB gained 2.02% after it said that income rose on sale of its high-voltage cable business, although first-quarter revenue slipped to $7.85bn from last year.
Unilever added 0.09% after the consumer products after it upped its quarterly dividend 12% as underlying sales grew 2.9% in the first three months of the year, despite sales volumes remaining in the red for the third consecutive quarter.
On the data front, Eurozone construction increased 6.9% month-to-month in February, while year-over-year output jumped to +7.1% from an upwardly revised -5.1% in January.
Eurozone consumer confidence surprised, with the European Commission's gauge improving by 1.4 points to -3.6 (consensus: -4.6).