Europe close: All eyes on Rome as Italian assets get hammered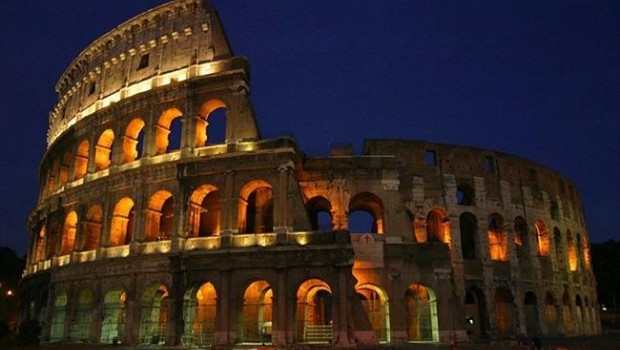 Stocks on the Continent were mostly higher on Wednesday, but on the periphery shares were bathed in red as markets moved to factor-in the prospect of a potentially highly disruptive governing coalition gaining power in Italy.
According to an overnight report from the Huffington Post, during talks to form a coalition government, the anti-establishment Five Star and League parties had tabled options such as pushing for an 'opt-out' clause from the European Union and to weaken the Stability and Growth Pact.
Against that backdrop, by the close of trading the benchmark Stoxx 600 had edged higher by 0.21% or 0.84 points to 393.21, alongside a 0.20% or 26.29 point advance for the German Dax to 12,996.33, while the Cac-40 was ahead by 0.26% or 14.38 points to 5,567.54.
In the background meanwhile, euro/dollar was down by 0.24% to 1.18093, as interest rates on either side of the Pond diverged further, with those Stateside taking the relatively higher road, although the latest Italian news was likely taking its toll as well.
Indeed, the FTSE Mibtel however received a drubbing, falling by 2.32% or 562.95 points to 23,734.22.
Shares of Italian lenders and broadcasting outfit Mediaset, the latter of which is controlled by 5 Star and League's political rival Silvio Berlusconi, paced losses on the Milan bourse.
On Wednesday however, other reports indicated that their final proposal might - at least for the present - centre around slightly less radical calls, such as a flat tax rate of 15% on personal incomes and for universal two-year long unemployment insurance for all Italians.
Nevertheless, analysts said even such proposals would boost the country's already very high levels of debt to worrying levels.
Yet any proposal from the two could yet be blocked by the Republic's president, Sergio Mattarella, if he decided instead to deny them an opportunity to form a government.
"President Mattarella is expected to only give the coalition a go (by mandating a PM to the coalition's satisfaction) if he believes that it will pursue sensible policies," said analysts at Rabobank.
"[...] Five Star – League policy agenda will likely lead to some fiscal slippage. While Mattarella's role is not purely ceremonial, his influence over policy decreases as soon as the new government is installed. And while a full-fledged overhaul of the tax system and implementation of a basic income might be unlikely, some of these measures could make it to the finishing line in a watered-down form."
Also weighing on Milan's equity benchmark, the yield on the benchmark 10-year Italian government bond spiked 16 basis points to 2.12%, their highest level since last October.
Going the other way, similarly-dated German bunds found a safe haven bid which sent their yield down by four basis points to 0.61%.
Spanish assets were dented a little in the wake of the latest political adventures by Italian politicians, with the country's benchmark Ibex 35 retreating 0.95% to 10,111.0.
On the economic front, on Tuesday Eurostat confirmed an earlier estimate showing that the rate of growth in euro area consumer prices had slipped from a 1.3% year-on-year clip for March to just 1.2% in April.