Asia close: Stocks storm out of the gates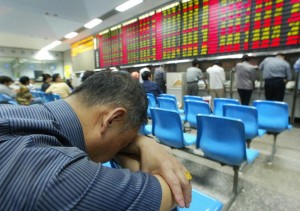 Asian stocks stormed out of the gates at the start of the New Year, despite the release of mixed readings on factory sector activity in China and on the heels of a possible overture to deescalate tensions on the Korean peninsula from the North's leader, Kim Jong Un.
The Shanghai Stock Exchange's Composite Index rose 1.24% or 41.15 points to end the session at 3,348.33.
Elsewhere in the region, Hong Kong's Hang Seng added 1.99% or 596.16 points to 30,515.31, led by gains in shares of builders such as Sunac China Holdings and KWG Property Holding, alongside an advance of 0.49% or 12.16 points to 2,479.65 for South Korea's Kospi.
Also among Hong Kong-listed issues, casino operator Wynn Macau erased up to 7% after it posted a smaller-than-expected rise in gaming revenues for December.
Meanwhile, Taiwan's Taiex was also up, adding 0.64% or 67.87 points to close at 10,710.73.
The 'official' purchasing managers' index for China's manufacturing sector, published on 31 December, revealed a small slowdown in factory activity inside the Asian giant, printing at 51.6 versus a reading of 51.8 for the month of November.
On a more positive note, the private sector-compiled Caixin PMI, published on Tuesday morning, jumped from 50.8 to 51.5.
Yet Julian Evans Pritchard, senior China economist at Capital Economics, was somewhat skeptical.
He told clients: "We tend to put more weight on the Caixin PMI since the index has recently done a better job capturing cyclical trends in economic activity. On balance then, we believe that activity probably strengthened last month. But we suspect this mostly reflects an easing of the environmental crackdown rather than a pick-up in underlying growth momentum."
Also at the weekend, North Korea's dictator said he was "open to talks" with officials in Seoul, although in the same New Year's Eve address he vowed to increase production of nuclear warheads.
His remarks came two days after South Korea revealed that in November it seized a ship, the Lighthouse Winnmore, which had transferred 600 tonnes of refined oil to a North Korean vessel, in breach of UN Security Council resolutions.
In the background, the yuan strengthened past 6.5 per US dollar for the first time since September.
US/dollar yen fell 0.51% to 112.11.