Asia report: Most markets higher as Wall Street recovery continues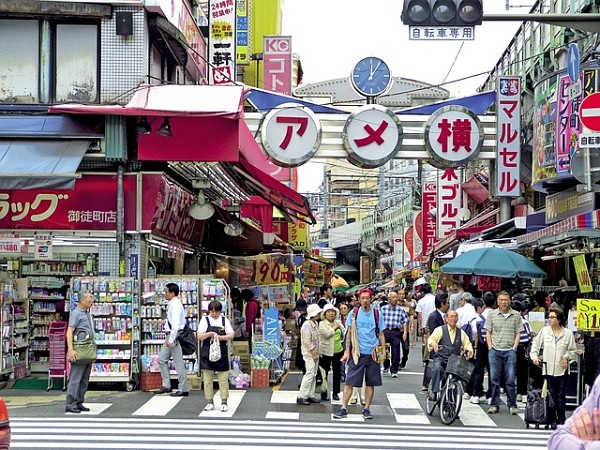 Most markets in Asia finished higher on Tuesday, reflecting the second day of recovery on Wall Street overnight after the mammoth losses sustained last week.
In Japan, the Nikkei 225 was an exception, reversing earlier gains to fall 0.65% to 21,244.68, as the yen strengthened 0.98% against the dollar to last trade at JPY 107.60.
Following a long weekend holiday, carmakers finished the session mixed, while financial plays were largely in the red.
Toyota was down 2.53% while Mitsubishi UFJ lost 1.46%, and among other blue-chip stocks, Fanuc Manufacturing and Fast Retailing were 0.69% and 1.11% lower respectively.
Shares in Honda fell 1.71% after the company said it would recall 350,000 cars in China over an engine problem.
Representatives from the company told media that no accidents have been linked to the issues at this stage.
On the mainland, the Shanghai Composite was ahead 1% at 3,185.60, and the smaller, technology-heavy Shenzhen Composite was up 0.41% at 1,730.83.
South Korea's Kospi added 0.41% to 2,395.19, while the Hang Seng Index in Hong Kong rose 1.29% to finish at 29,839.53.
The technology sector in Seoul exuded some of the strongest gains, with Samsung Electronics adding 3.98% and SK Hynix rocketing 4.3%.
Carmakers were under pressure on the Korean peninsula, with Hyundai Motor losing 0.97% and Kia Motors sliding 2.28%, while in manufacturing, Hyundai Steel fell 0.76%, LG Chem lost 2.02% and Posco was off 1.24%.
Oil prices climbed throughout much of the Asian session before reversing some of those gains as the region went to bed, with Brent crude last down 0.13% at $62.51 and West Texas Intermediate off 0.39% at $59.06 per barrel.
In Australia, the S&P/ASX 200 gained 0.6% to settle at 5,855.90, with the materials and gold subindices outperforming the benchmark, and the hefty financials sector adding 0.45%.
Business activity was picking up in the sunburnt country, with the National Australia Bank business conditions index rising to 19 points for January, compared to the long-term average of just five points above zero.
Across the Tasman Sea, New Zealand's S&P/NZX 50 rose 0.8% to 8,122.22, led higher by Vital Healthcare Property Trust, which was ahead 3.4%.
Local investors were awaiting an announcement from construction giant Fletcher on Wednesday morning, when the board is expected to confirm a further widening of losses at its struggling building and interiors division.
Fletcher had extended a trading halt on its shares on Monday morning, saying it needed more time to complete a review of its operations and discuss covenant breaches with its lenders.
Both of the down under dollars were stronger on the greenback, with the Aussie last ahead 0.03% at AUD 1.2714, and the Kiwi advancing 0.37% at NZD 1.3714.