Asia report: Most markets follow Wall Street lower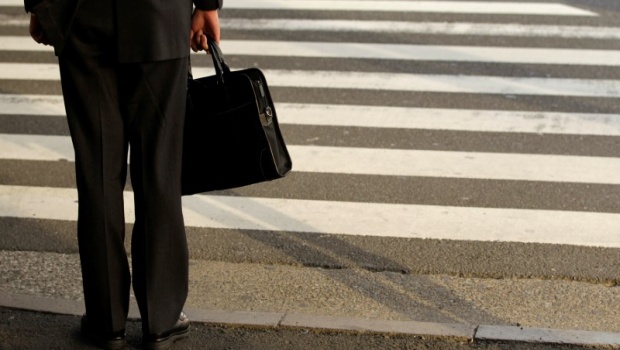 Most markets in Asia finished in the red on Friday, taking their lead from Wall Street overnight, which closed lower on the back of tax reform plans from Senate Republicans.
In Japan, the Nikkei 225 was down 0.82% at 22,681.42, as the yen held steady against the dollar, last strengthening 0.01% to trade at JPY 113.46.
Mitsubishi UFJ Financial Group finished down 1.37%, after Indonesia's Bank Danamon confirmed that its majority shareholder Asia Financial Indonesia had received an "expression of interest" in the bank.
A report in the Nikkei on Thursday suggested Bank of Tokyo-Mitsubishi UFJ was looking to buy a 40% chunk of Danamon.
Kobe Steel was up 1.93%, after it said it was preparing to release the findings of its investigation into the recently-revealed data faking scandal.
Technology conglomerate Toshiba was off 5.11%, after it reported a 76% year-on-year increase in second-quarter operating income, which it put down to its memory chip unit which is due to be spun out and sold.
On the mainland, the Shanghai Composite was ahead 0.16% at 3,433.35, and the smaller, technology-heavy Shenzhen Composite advanced 0.52% to 2,039.17.
South Korea's Kospi lost 0.3% to 2,542.95, while the Hang Seng Index in Hong Kong lost 0.05% to 29,120.92.
Manufacturers stayed in the black in Seoul while blue-chip technology and automotive stocks dropped, with Posco ahead 1.25%, and Hyundai Motors, LG Electronics and SK Hynix falling 0.64%, 1.67% and 0.49% lower respectively.
Attention was focussed on the US earlier in the session, as investors digested the tax plan from Senate Republicans, which differed in a number of areas from that proposed by Republicans in the House of Representatives.
"Global risk appetite retracted amid concerns about the US tax bill prospectus as the Senate plans to push through a different proposal from the House," noted OCBC Bank during the morning.
Oil prices were lower during Asian trading, with Brent crude last sitting little changed at $63.93 per barrel and West Texas Intermediate off 0.11% at $57.11.
In Australia, the S&P/ASX 200 was 0.33% softer at 6,029.37, led lower by the materials subindex and the major miners.
BHP finished the session in Sydney down 1.96%, and Rio Tinto was off 2.26%.
Across the Tasman Sea, New Zealand's S&P/NZX 50 lost 0.6% to slip below the 8,000 level, at 7,974.43, led lower by flag carrier Air New Zealand, which dropped 4.2%.
Both of the down under dollars were weaker, with the Aussie last off 0.22% against the greenback at AUD 1.3049 and the Kiwi retreating 0.13% to NZD 1.4413.