Asia report: Markets move sideways as Korea tensions ease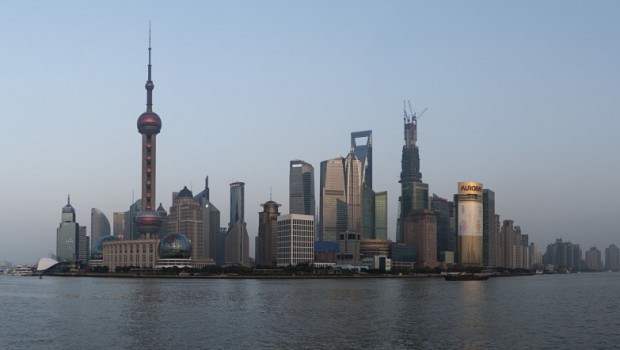 Markets in Asia were little moved on Thursday, after a big earnings session on Wall Street overnight and oil prices picked up from fortnightly lows.
In Japan, the Nikkei 225 was almost flat, losing 0.01% to 18,430.49, while the yen was weaker on the greenback.
It was last 0.23% behind at JPY 109.11 per $1.
The country's exports rose 12% year-on-year in March, according to fresh data on Thursday, making it the fourth consecutive month of rises.
On the mainland, the Shanghai Composite was up 0.06% to 3,172.59, while the smaller, technology-heavy Shenzhen Composite was off 0.19% at 1,928.10.
Cross-border capital flows had eased in China in the first quarter, a spokeswoman for the country's foreign exchange regulator told local media late on Wednesday.
South Korea's Kospi was up 0.5% to 2,149.15, while Hong Kong's Hang Seng Index added 0.97% to 24,056.98.
On the geopolitical front, the tensions on the Korean peninsula were quieting on Thursday, as news emerged that a group of US aircraft carriers were not bound for seas near the Koreas contrary to earlier reports.
Investors were instead turning their heads towards the first round of the French presidential elections this weekend, which could have an impact on the euro.
The centrist candidate Emmanuel Macron and controversial far-right Marine Le Pen were tipped as the most likely to make it to the election's second round, with Le Pen campaigning hard to exit the eurozone.
Oil prices had traded lower overnight after an unexpected increase in US petroleum inventories and production.
Brent crude was last 0.82% higher at $53.37 per barrel and West Texas Intermediate was up 0.7% at $51.21.
In Australia, the S&P/ASX 200 was up 0.3% at 5,821.39, with Rio Tinto closing down 0.39% in Sydney trade.
It came after it reported a 3% fall in iron ore production year-on-year, though it did not change its full-year guidance.
New Zealand's S&P/NZX 50 fell 0.4% to settle at 7,188.06, with baby food and dairy products exporter A2 Milk losing 2.5%.
The company had been traded heavily among international investors in recent months, according to local media, as its distribution channels in China were seen as "robust" as consumer demand for infant formula there rose.
Both of the down under dollars were stronger against the greenback, with the Aussie moving ahead 0.19% to AUD 1.3312 and the Kiwi strengthening 0.14% to NZD 1.4260 per $1.