Asia report: Markets mostly higher as traders digest China data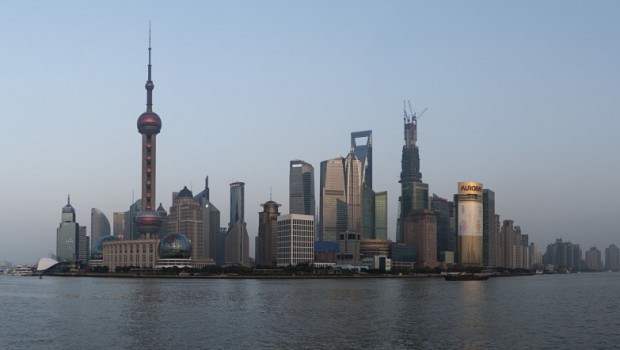 Markets in Asia were mostly higher on Friday, as investors sifted through fresh trade data from China and looked forward to the release of retail sales and inflation data from the US later in the global day.
In Japan, the Nikkei 225 was up 0.96% at 21,155.18, as the yen strengthened 0.12% against the dollar to last trade at JPY 112.15.
The Tokyo benchmark did touch a 21-year high during the trading session, with retailers posting decent rises while carmakers fell.
Uniqlo owner Fast Retailing rocketed ahead 5.58%, 7-Eleven owner Seven & I Holdings added 2.78%, and Toyota fell 0.4%.
On the mainland, the Shanghai Composite added 0.16% to 3,391.54, and the smaller, technology-centric Shenzhen Composite was 0.67% firmer at 2,036.81.
China's exports in September rose 8.1% year-on-year on a dollar-denominated basis, according to fresh data released by Beijing during the session, with imports growing 18.7% on the same basis.
The imports measure was ahead of analyst expectations, while the exports reading came in slightly below, although it was still well ahead of the 5.5% rise in August.
China's dollar-denominated trade surplus was also reported to be at its lowest level since March.
South Korea's Kospi fell 0.05% to 2,473.62, while the Hang Seng Index in Hong Kong eked out gains of 0.06% to 28,476.43.
Blue chip technology plays were lower in Seoul, after Samsung Electronics signalled it was expecting record quarterly profits thanks to rising memory chip prices.
One of its three chief executives, Kwon Oh-hyun, resigned soon after the announcement, citing the "unprecedented crisis" in the firm's leadership as being behind his decision.
"As we are confronted with unprecedented crisis inside out, I believe that time has now come for the company [to] start anew, with a new spirit and young leadership to better respond to challenges arising from the rapidly changing IT industry," Kwon said.
Cosmetics firms and retailers were stronger in Seoul, with Amorepacific ahead 6.48% and Shinsegae rising 5.59%.
Oil prices were higher during Asian trading, with Brent crude last up 2.17% at $57.50 per barrel and West Texas Intermediate ahead 1.86% at $51.56.
In Australia, the S&P/ASX 200 was up 0.34% at 5,814.15, led higher by the telecommunications subindex, which was ahead 0.76% by end-of-play.
Across the Tasman Sea, New Zealand's S&P/NZX 50 was 0.3% firmer at 8,089.32, led higher by energy retailer and telco Trustpower, which rose 3.9% after it lifted its annual earnings guidance for a third time in the current financial year.
Both of the down under dollars were stronger on the greenback, with the Aussie ahead 0.34% at AUD 1.2743 and the Kiwi advancing 0.26% to NZD 1.3990.