Asia report: Markets mixed, RBI stands pat on rates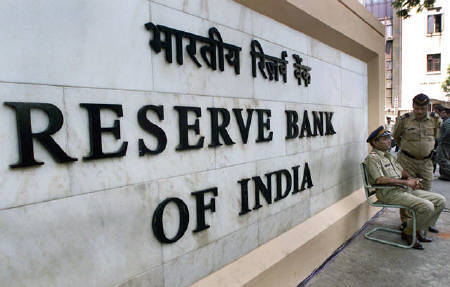 Major markets in Asia recovered some of Wednesday's losses on Thursday, after a mixed session on Wall Street overnight.
In Japan, the Nikkei 225 was up 1.45% at 22,498.03, as the yen weakened 0.37% against the dollar to last trade at JPY 112.71.
On the mainland, the Shanghai Composite fell 0.68% to 3,272.01, and the smaller, technology-heavy Shenzhen Composite was 0.6% lower at 1,868.42.
South Korea's Kospi was down 0.5% at 2,461.98, while the Hang Seng Index in Hong Kong finished 0.285 higher at 28,303.19.
Technology stocks were on the front foot in Seoul, but their gains were offset by losses in the manufacturing and energy sectors.
Samsung Electronics was up 1.44%, while Hyundai Steel fell 1.97% and Posco lost 0.15%.
Geopolitical concerns in the Middle East were high on traders' minds, after US President Donald Trump announced he would recognise Jerusalem as the capital of Israel and move the country's embassy there from Tel Aviv.
That led to immediate reaction from Arab leaders, as a statement from the Saudi Arabian leadership described Trump's move as "irresponsible and unwarranted".
Back in Asia, the Reserve Bank of India stood pat on interest rates, keeping the policy repo rate at 6% and maintaining its neutral stance.
"We have a neutral stance, which means that depending on the data flow in coming months and quarters we'll determine what we do regarding the policy," said the central bank's governor Urjit Patel.
"So the neutral stance is there for a reason that all possibilities are on the table, and we would look carefully at both the inflation data and the growth data that comes in the coming months."
Oil prices were little changed during much of Asian trading hours, though they picked up towards the end of the session with Brent crude last up 0.78% at 61.7% and West Texas Intermediate rising 0.48% to $56.23.
In Australia, the S&P/ASX 200 ended the session 0.54% firmer at 5,977.72, with the hefty financials subindex added 0.75%, reflecting gains seen in the country's major banks.
Australia and New Zealand Banking Group was up 0.85%, and Westpac Banking Corporation finished 1.32% ahead.
Market operator, the Australian Securities Exchange, announced plans to replace its existing clearing and settlement system with a new system based on a distributed ledger, or 'blockchain'.
It said it would open its plans to feedback from the end of March, and shares in the self-listed exchange closed up 0.67%.
Across the Tasman Sea, New Zealand's S&P/NZX 50 gained 0.5% to close at 8,172.60, led higher by construction conglomerate Fletcher Building and telecoms retailer Spark, which were ahead 3.2% and 2.5% respectively.
Both of the down under dollars were weaker on the greenback, with the Ausse last off 0.56% at AUD 1.3295 and the Kiwi retreating 0.75% to NZD 1.4639.