Asia report: Markets mixed on light trading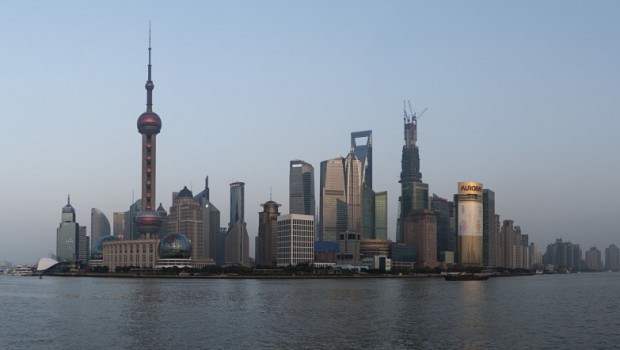 Asian markets traded lighter in Friday, after a relatively flat Thursday session on Wall Street overnight.
Japan's Nikkei 225 lost 0.35% to 19,521.59, as the yen moved slightly stronger on the greenback.
It was last ahead 0.07% at JPY 113.23 per $1.
On the mainland, the Shanghai Composite was down 0.97% at 3,237.31, while the Shenzhen Composite lost 0.81% to 2,029.73.
Chinese authorities upped the geopolitical stakes, vowing a serious response to any Japanese interference in the South China Sea.
That followed media reports that Japan had planned to sent the Izumo helicopter carrier - the country's largest warship - to the disputed maritime territory.
It was expected to stop in Singapore, Indonesia, the Philippines and Sri Lanka before taking part in the Malabar joint naval exercise, alongside US and Indian ships, in the Indian Ocean in July.
The naval outing would be Japan's biggest since the Second World War.
On the investment front, Chinese manager The Global CEO Fortune Club launched its maiden overseas fund on Thursday, with a stated goal of directing capital to Australian infrastructure projects.
The fund, headquartered in Melbourne, was hoping to seek public-private partnerships down under.
Also in China, Saudi King Salman watched the signing of $65m worth of deals on day one of his visit to Beijing.
They included a memorandum of understanding between China North Industrial Group and Saudi Aramco, to investigate the possibility of constructing more plants in the People's Republic.
In South Korea, the Kospi was up 0.67% at 2,164.58, while Hong Kong's Hang Seng Index finished
Korean eyes were on a visit from US Secretary of State Rex Tillerson over the weekend, as he continued his trip to Asia.
Tillerson told media in Japan on Thursday that his visit was part of a bid to seek a "new approach" in dealing with the North Korean threat.
Hong Kong's flag carrier Cathay Pacific added 1.26% during the session, after it confirmed media rumours that it was looking at 30% cuts to its cost of management.
It had reported its first full-year net loss since 2008 in the last financial year.
Oil prices were down during US hours overnight and into early Asian trading, but recovered as the baton was handed to Europe.
Brent crude was last up 0.27% at $51.88 per barrel and West Texas Intermediate added 0.37% to $48.93.
Australia's S&P/ASX 200 was up 0.24% at 5,799.65, while in New Zealand the S&P/NZX 50 added 0.09% to 7,158.15.
One of the largest companies on the Wellington bourse, construction and supplies group Fletcher Building, was up 1% in early trade before it was placed in a trading halt minutes later.
It explained the halt by flagging an announcement for Monday, over a review of its financial performance in the construction division, and its impact on previous earnings guidance.
The down under dollars were both stronger on the greenback, with the Aussie last ahead 0.19% at AUD 1.2999 and the Kiwi advancing 0.45% to NZD 1.4248 per $1.