Asia report: Markets mixed as investors struggle for direction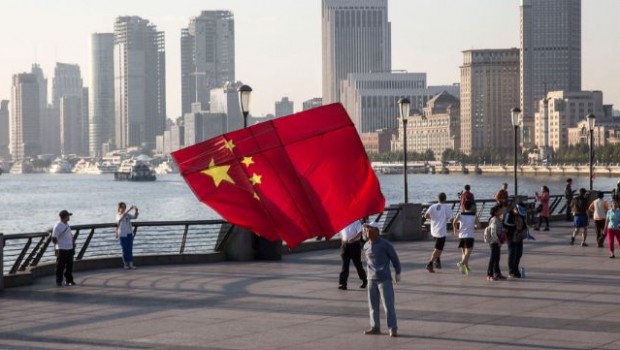 Asian markets finished mixed but little changed on Wednesday, with investors struggling for direction after a similarly mixed session on Wall Street overnight..
In Japan, the Nikkei 225 was down 0.1% at 22,913.82, as the yen strengthened 0.5% against the dollar to last trade at JPY 113.44.
Toyota shares rose 0.99%, after the carmaker raised its full-year operating profit guidance to JPY 2trn - an 8% uplift from its prior forecast.
On the mainland, the Shanghai Composite was up 0.04% at 3,414.91, and the smaller, technology-heavy Shenzhen Composite added 0.05% to 2,013.71.
Fresh trade data out of China on Wednesday showed the country's exports improved 6.9% year-on-year in October - missing the 7.2% increase forecast by a Reuters poll.
China's surplus with the United States was down in October, to $26.2bn from $28.08bn a month prior.
South Korea's Kospi was ahead 0.27% at 2,552.40, while the Hang Seng Index in Hong Kong lost 0.3% to close at 28,907.60.
Blue chip technology stocks offset losses in other sectors in Seoul, with Samsung Electronics up 1.18% and SK Hynix ahead 0.97%.
It certainly was a case of struggling for direction, with a number of market watchers noting that traders didn't know which way to turn.
"Markets seem unsure which way to go next," noted ING Asia head of research Rob Carnell, adding that it was due to how "all the key releases were last week".
On the political front, US president Donald Trump addressed the Korean National Assembly as his five-country tour of Asia progressed.
He warned again that America should not be underestimated, echoing controversial comments made earlier in the week in Japan, firing another verbal warning in Pyongyang's direction.
After departing Seoul, Trump arrived in China late on Wednesday, where he is expected to discuss trade issues and the North Korea situation with officials.
Oil prices were lower during Asian trading on Wednesday, with Brent crude last down 0.27% at $63.52 per barrel and West Texas Intermediate off 0.32% at $57.02.
In Australia, the S&P/ASX 200 eked out gains of 0.03% to 6,016.27, with the hefty financials subindex rising 0.64% to offset losses in the major miners.
Commonwealth Bank of Australia revealed unaudited net profit of AUD 2.8bn for the three months through September, while cash earnings were up 6% to AUD 2.65bn.
The bank's shares closed 2.65% higher in Sydney, outperforming its peers.
Across the Tasman Sea in New Zealand, the S&P/NZX 50 slipped 0.1% to 8,040.42, dragged once again by dairy product and infant food exporters A2 Milk and Synlait.
The pair lost 1.7% and 3.9% respectively.
Both of the down under dollars were stronger on the greenback, with the Aussie advancing 0.4% to AUD 1.3028, while the Kiwi moved ahead 0.39% to NZD 1.4433.