Asia report: Markets mixed as China inflation satisfies, RBNZ holds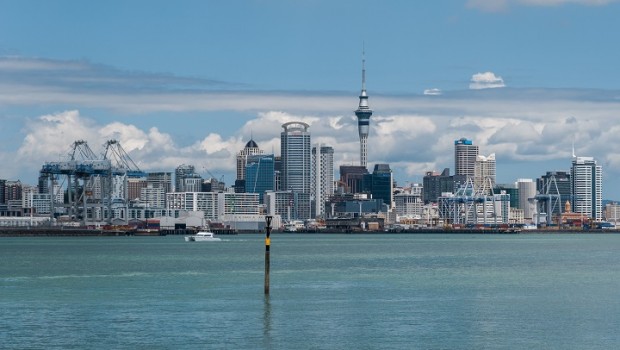 Markets in Asia finished mixed on Thursday, with investors watching the progress of Donald Trump's tour of the region and digesting fresh inflation data out of China.
In Japan, the Nikkei 225 finished down 0.2% at 22,868.71, as the yen grew 0.5% stronger on the dollar to last trade at JPY 113.30.
On the corporate front in Tokyo, Bank of Tokyo-Mitsubishi UFJ was looking to buy a 40% chunk in Indonesian firm Bank Danamon, according to a report from the Nikkei, although a spokesman from Mitsubishi UFJ said the report was not based on anything the bank has announced.
Its stock closed down 0.45% in Tokyo.
Screen maker Japan Display plunged 10.37%, after the firm reported a loss of JPY 36.6bn for the quarter to 30 September on Wednesday.
That loss was much wider than the JPY 4.9bn it reported a year ago.
On the mainland, the Shanghai Composite was ahead 0.36% at 3,427.79, and the smaller, technology-heavy Shenzhen Composite was up 0.74% at 2,028.69.
Consumer prices rose 1.9% year-on-year in October, according to data out of Beijing on Thursday, slightly above the 1.8% forecast in a Reuters poll.
Producer prices also came in above expectations, rising 6.9% year-on-year, above the 6.6% expected.
South Korea's Kospi was off 0.07% at 2,550.57, while the Hang Seng Index in Hong Kong settled 0.79% firmer at 29,136.57.
US president Donald Trump's tour of Asia was still on the agenda, as he addressed the trade deficit between his country and China in a speech in Beijing on Thursday.
Trump pledged to work on what he called "unfair trade practices" in his remarks.
Back in the States, the Democratic Party landed victories in governor elections in New Jersey and Virginia overnight.
"There was some chatter about yesterday's US governor elections," noted ANZ strategist Martin Whelan, adding: "and what they could mean or signal about the viability of some of the US administration's reforms."
They appeared to have had a negligible impact on markets however, Whelan said.
Oil prices were higher in late Asian trading, with Brent crude last up 0.09% at $63.55 and West Texas Intermediate ahead 0.16% at $56.90.
In Australia, the S&P/ASX 200 was up 0.55% at 6,049.42, with the information technology and materials subindexes leading the benchmark higher.
Across the Tasman Sea, New Zealand's S&P/NZX 50 was down 0.2% at 8,021.09, led lower by the bourse's self-listing, with NZX losing 2.5%.
That was on the back of surprise news that one of the exchange's most high-profile stocks, accounting software giant Xero, was de-listing in favour of the ASX in Sydney.
Xero's own shares finished down 1.9%, having surged 95% so far this year.
The country's central bank stood pat on interest rates, keeping its official cash rate at 1.75% as expected.
Accompanying comments from the Reserve Bank of New Zealand, however, were seen as hawkish by the markets.
That led to a strengthening for the smaller of the down under dollars, with the Kiwi last ahead 0.06% against the greenback at NZD 1.4346, while the Aussie also advanced 0.13% to AUD 1.3007.