Asia report: Markets mixed after G20 ministers meeting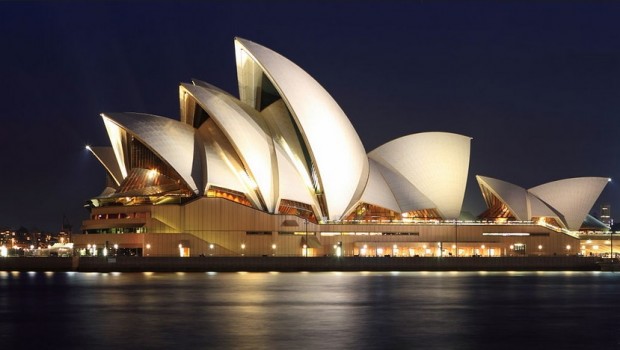 Markets in Asia finished mixed on Monday, with investors looking to both the China Development Forum happening in the coming days, and the G20 finance ministers meeting over the weekend in Germany.
Markets in Japan were closed for the day, as city workers returned home for celebrations with families and farmers prayed for good luck and fortune for their crops on Vernal Equinox Day.
The country's Prime Minister Shinzo Abe said on Sunday that the European Union and Japan should work towards soon reaching an economic deal, as he reiterated the importance of free trade to his country's economy.
It was a weaker day for the yen, which last retreated 0.16% against the greenback to JPY 112.88 per $1.
On the mainland, the Shanghai Composite was up 0.4% at 3,250.52, while the smaller, technology-focussed Shenzhen Composite was 0.31% higher at 2,036.05.
International business leaders, interested organisations and Chinese lawmakers were gathering in Beijing for the 18th China Development Forum on Monday.
Official data released over the weekend showed property prices rose in the People's Republic in February, after slowing in the prior four months.
Prices for new homes were 0.3% higher, compared to 0.2% in January, while the volume of property sales jumped 25.1% in January - the best annual growth in seven years.
South Korea's Kospi was off 0.35% at 2,157.01, after fresh official data showed the country's producer price index rose 4.2% in February - the fastest rise in prices in more than half a decade, rising from a 3.9% reading in January.
Hong Kong's Hang Seng Index was 0.79% higher at 24,501.99.
Ministers of finance from the world's 20 largest economies met for a two-day meeting in Germany over the weekend, collectively warning of the dangers of disorganised forex markets and competitive devaluations.
The ministers failed to agree on terms to keep global trade "free and open", however.
"Germany Finance Minister Schauble bemoaned the omission for 'resist all forms of protectionism' in the G20 communique as US Treasury Mnuchin preferred to 'reduce excessive global imbalances...promote greater inclusiveness and fairness'," noted Mizuho Bank senior economist Vishnu Varathan.
Oil prices were lower, with Brent crude last down 0.88% at $51.31 per barrel and West Texas Intermediate losing 1.31% to $48.15.
In Australia, the S&P/ASX 200 lost 0.36% to 5,778.91, with retailers coming under pressure as fears Amazon was preparing to launch in the country increasing.
Shares in electronics and entertainment retailer JB Hi-Fi lost 2.84%, home appliances and furniture discounter Harvey Norman was off 8.21%, and car parts seller Super Retail Group was 3.36% lower.
All three retailers are also major players in New Zealand, where Amazon was also expected to launch imminently.
New Zealand's S&P/NZX 50 finished down 1.4% at 7,057.04, led lower by construction conglomerate Fletcher Building.
Its stock was placed in a trading halt on Friday ahead of announcing a cut to its earnings guidance of NZD 110m on Monday.
The firm blamed complexity and delays in a "major development" for the downgraded guidance, which reportedly came to light in a review of its construction division.
Both of the down under dollars were stronger on the greenback, with the Kiwi advancing 0.36% to NZD 1.42 and the Aussie strengthening 0.25% to AUD 1.2943 per $1.