Asia report: Markets finish higher ahead of Japan election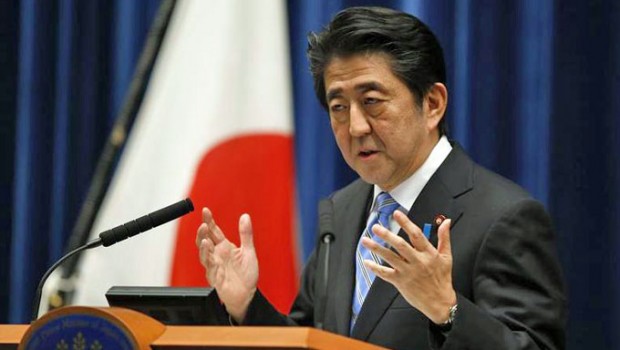 Markets in Asia finished higher on Friday, as investors brushed off uncertainty from various corners of the region.
In Japan, the Nikkei 225 was up 0.04% at 21,458.64 - its 14th consecutive session of growth - as the yen weakened 0.64% against the dollar to last trade at JPY 113.26.
Investors in Tokyo didn't show much concern for political uncertainty as the country's Sunday election approached.
Recent polls have suggested that Prime Minister Shinzo Abe would retain power, with his coalition winning a two-thirds majority.
"Sunday's election will not usher in a new era in Japanese politics," quipped Verisk Maplecroft senior analyst Miha Hribernik in a note.
In corporate news, Nissan said it was suspending production in Japan for at least a fortnight while it investigated issues with its inspection processes.
Its shares closed down 1.55%.
Kobe Steel fell 1.99%, amid reports that the company had continued to falsify data on its products even after those claims were discovered.
On the mainland, the Shanghai Composite was ahead 0.28% at 3,379.50, and the smaller, technology-heavy Shenzhen Composite was 0.81% firmer at 1,999.68.
South Korea's Kospi was up 0.67% at 2,489.54, while the Hang Seng Index in Hong Kong added 1.17% to 28,487.24.
Blue-chip technology stocks recovered from a depressed Thursday, with Samsung Electronics ahead 1.62% and SK Hynix up 2.78%.
Oil prices were higher during Asian trading, although things turned sour as Europe took the trading baton with Brent crude last off 0.62% at $56.88 per barrel and West Texas Intermediate down 0.94% at $51.03.
In Australia, the S&P/ASX 200 finished the session 0.18% firmer at 5,906.99, led by the utilities subindex, which was ahead 1.72%.
Across the Tasman Sea, New Zealand's S&P/NZX 50 added 0.1% to 8,129.55 as exporting companies benefitted from a weaker currency.
Medical technology firm Fisher & Paykel Healthcare led the gains, rising 4%, as it derives most of its revenue from offshore sales.
The New Zealand dollar plummeted on Thursday, as it emerged leftist coalition led by the Labour party, along with populist New Zealand First and the environmentalist Greens, would form a government almost a month after the country's election..
That down under dollar was still falling on Friday, last 0.58% weaker against the greenback at NZD 1.4308, while the Aussie retreated 0.42% to AUD 1.2745.