Asia close: Stocks rise amid heightened risk appetite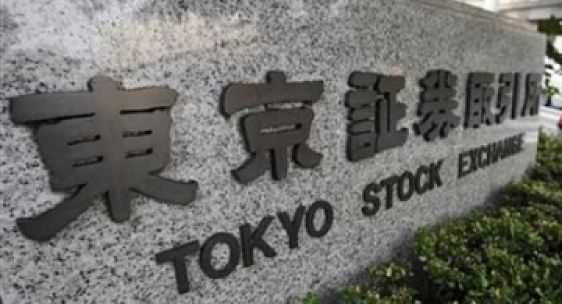 Asian stocks were mostly higher at the start of the week, even as traders and analysts continued to ponder aloud about the underpinnings of recent equity market gains.
Pacing gains in the Far East, the Nikkei-225 ended the session 0.89% or 208.20 points higher to 23,714.53, alongside a gain of 0.52% to 3,409.48 for the Shanghai Stock Exchange's Composite Index.
To take note of, in a note sent to clients, JP Morgan's Mislav Matejka identified Japanese equities as one of its key overweights for 2018.
Stocks on the other main bourses of the region were also generally higher on Monday, with Hong Kong's Hang Seng tacking on 0.28% to end at 30,899.53, while Sydey's ASX 200 added 0.13% to finish at 6,130.37.
Underlining the heightened risk appetite on offer in some bourses, Bloomberg reported that the initial public offering of C-Mer Eye Care Holdings, in Hong Kong, had been 1,557 times oversubscribed.
In terms of data flow, the latest Chinese official FX reserves figures were in focus.
Official FX reserves in the Asian giant rose for an eleventh consecutive month in November, by $20.2bn to reach $3.14trn (consensus: $3.1268trn), the People's Bank of China said on Sunday.
They were also higher for 2017 as a whole, having jumped by $129.5bn, for their first increase since 2014.
Following the data, Freya Beamish at Pantheon Macroeconomics said: "We think the RMB can depreciate against the dollar from around 6.5 at the time of writing, to around 6.8 without spooking markets, as this would merely undo the appreciation in the second half of last year. But the PBoC still would use FX reserves to manage the currency down."