Asia close: Regional stocks continue upwards push, PBoC sets stronger fix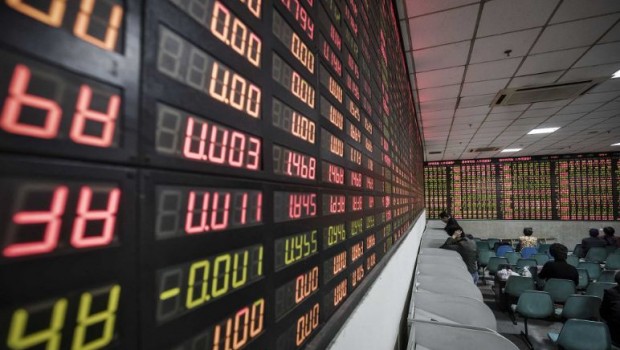 Asian stocks continued to push higher, tracking record closes on Wall Street overnight and amid a small bounce in the US dollar.
The Shanghai Stock Exchange's Composite Index added 0.62% or 20.78 points to close at 3,369.11. Meanwhile, Hong Kong's Hang Seng was up by 0.15% to 30,560.95 and the South Korean Kospi by 0.27% to 2,486.35.
Further afield, Sydney's ASX 200 edged up by just 0.15% to 6,070.38, but the Thai SET jumped 1.86% to 1,156.28 and Manila's PSEi gained 1.94% to 8,724.13.
In parallel, in its cross against the Japanese yen the US dollar was 0.07% higher to 112.354.
While traders bided their time ahead of the release of the minutes of the US central bank's last policy meeting, after the close of trading, geopolitics were again in focus.
Overnight, in reaction to North Korean leader Kim Yong Un's New Year speech, President Trump said his nuclear button was "much bigger and more powerful".
Significantly, on Wednesday the People's Bank of China set a daily fix for the midpoint of the yuan's trading range against the greenback at its strongest in 20 months, at 6.4920, versus 6.5079 on Tuesday.
Rate-setters' move came even as the official Securities Times cautioned about "over-inflated" expectations for the country's currency.
The Times also identified 6.50 per dollar as "a key threshhold", arguing that the PBoC should issue a signal in order to hold the yuan's advance at that level.