Unilever surges to multi-year highs as it rejects Kraft Heinz offer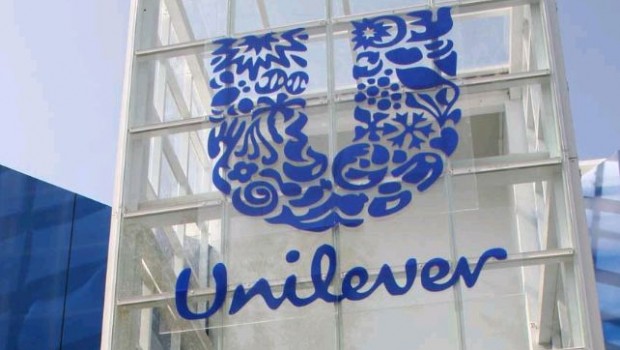 Unilever shares surged on Friday after the London-listed consumer goods giant rejected a $143bn offer from Kraft Heinz.
Kraft noted recent speculation about a deal between the two and said it has made a "comprehensive proposal to Unilever about combining the two groups to create a leading consumer goods company with a mission of long-term growth and sustainable living".
"While Unilever has declined the proposal, we look forward to working to reach agreement on the terms of a transaction. There can be no certainty that any further formal proposal will be made to the board of Unilever or that an offer will be made at all or as to the terms of any transaction."
Unilever said in a statement that the offer from Kraft represents a premium of 18% to the closing share price on Thursday, which it believes "fundamentally undervalues" the group. Kraft offered Unilever $50.00 per share in a mix of $30.23 per share in cash payable in US dollars and 0.222 new enlarged entity shares per existing Unilever share.
"Unilever rejected the proposal as it sees no merit, either financial or strategic, for Unilever's shareholders. Unilever does not see the basis for any further discussions."
The company recommended that its shareholders take no action and said it will make further announcements as appropriate.
Nicholas Hyett at Hargreaves Lansdown said: "With Kraft Heinz saying it'll be coming back to the table, it looks like the initial offer was just to test the water."
Meanwhile, Neil Wilson, senior market analyst at ETX Capital, said: "Unilever is a £100+bn company and this would be one of the biggest corporate tie-ups on record. Unilever rejected the bid but Kraft is likely to make another bid for more cash. It could be a very expensive strategy by Kraft but there are plenty of easy wins in terms of combining operations. Just as well Warren Buffett's pockets are deep.
"Few initial thoughts – would competition authorities let this one through? It could come up against a number of hurdles as it would create a giant in the sector. EU regulators in particular could be against it. Kraft Heinz has the experience to drive the integration. Costs synergies are the name of the game – combing ops and supply chains. Both are coming into this on the back foot a touch. Unilever sales growth has slowed and come in below expectations while Kraft posted a 3.7% drop in the 4th quarter."
Wilson added that the combined entity would have a huge brand footprint and be able to flex bargain muscles even more with supermarkets.
RBC Capital Markets said this sort of premium has often proven inadequate in consumer staples M&A, so it is not surprised about Unilever's explicit rejection.
"Moreover, the fact that Unilever said it 'sees no merit, either financial or strategic' and 'does not see the basis for any further discussion' makes us also wonder if Unilever's focus on sustainability might make it very resistant to any further approach from Kraft. In any case, we believe Kraft will likely need to raise its offer substantially if it hopes to change the outcome."
Shares in Unilever sprang higher on the news, hitting technical resistance at 3,807.5p, the 10 November 2016 intra-day highs (and previous 52-week high), but as of 1400 GMT were trading at 3,804.50p.
Kraft's mooted offer price equated to 4,024p at the then current exchange rate for cable of 1.2424.
Shares in the company were also trading at their loftiest levels in more than a decade.
Kraft was up 5.41% to $92.00 in pre-market trading on the NYSE.