Santander plotting bid for Banco Popular, report says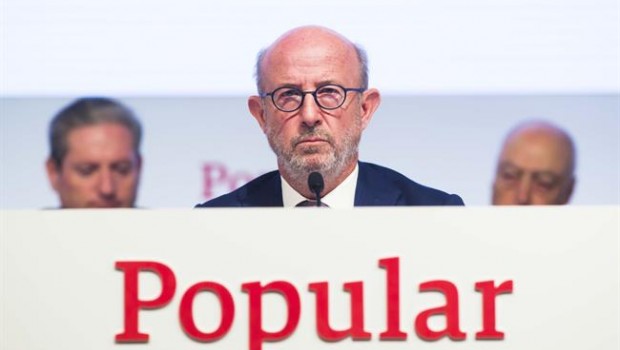 Santander is preparing an offer for troubled Spanish lender Banco Popular.
According to Spanish website El Confidencial, Santander's chairwoman Ana Botin hired Citi to prepare an offer for its stricken rival and to help make the case for the acquistion to her institutional shareholders.
Previously, other reports had pointed to interest in a possible transaction from two of Popular's main rivals, BBVA and Bankia.
The deadline to submit binding offers was 10 June.
A spokesperson for Santander contacted by Web Financial Group said they were not aware of the above report published on Friday, but had "nothing to add".
Earlier in the week on the other hand, Banco Popular did respond to other reports from El Confidencial suggesting that the lender was being probed by the central bank and that it was preparing a 'fire sale', saying that the facts were being distorted.
As of 1226 BST shares in Banco Popular were rising 5.50% to €0.69 and those in Santander by 0.91% to €5.79.