Zimbabwe's President Mugabe makes first public appearance in days after military takeover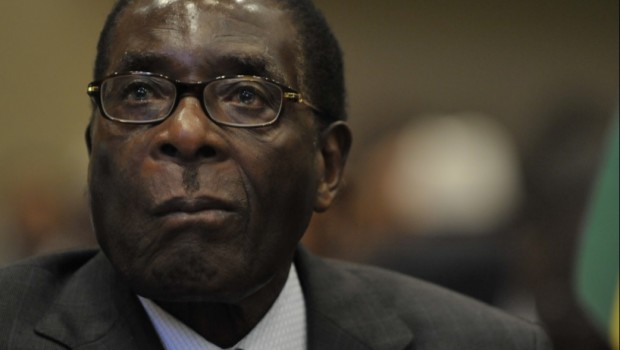 Robert Mugabe has made his first public appearance after being placed under house arrest by the country's military on Wednesday.
President Mugabe was spotted at a graduation ceremony in the capital of Harare dressed in a blue and yellow board alongside a mortarboard hat with the crowd seemingly supporting him as he made his first public address in days.
Mugabe could also be seen singing the national anthem alongside the crowd, yet his wife, Grace Mugabe, and the higher education minister, Jonathan Moyo, were nowhere to be seen.
His appearance was marred by an army announcement on Friday that it was in talks with Zimbabwe's President, assuring the public that "significant progress" had been made.
Mugabe has rejected pressure to step down, describing the army's intervention as "illegal", sources close to the military said, according to the Guardian.
Zimbabwe's army took control from the president following his sacking of the Vice-President, Emmerson Mnangagwa, in what was seen as manouvre to favour Grace Mugabe to succeed him at the helm of the country and the Zanu-PF party.
The millitary has since detained approximately a dozen senior officials and leading members of the G40, a faction of the ruling Zanu-PF party loyal to the first lady.
The whereabouts of Grace Mugabe, since the takeover, was still unknown.