Xi stresses China's commitment to free trade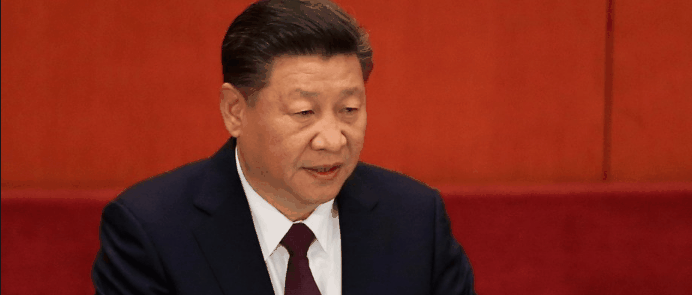 Xi Jinping stressed China's commitment to free trade and attacked the "law of the jungle" approach that he claimed the Trump administration is taking.
In a speech on Monday, at the Shanghai International Import Expo, and ahead of a G20 summit this month where both leaders are set to discuss tariffs, Xi said: "The economic and social well-being of countries in the world is increasingly interconnected. The reform of the global governance system and the international order is picking up speed."
"On the other hand, the world economy is going through profound adjustment and protectionism and unilateralism are resurging. Economic globalization faces headwinds, and multilateralism and the system of free trade are under threat.
"As globalisation deepens, the practices of 'law of the jungle' and 'winner-take-all' are a narrowing road that leads to a dead end."
President Xi reiterated his rhetoric against protectionism, claiming that China is an advocate for international openness and cooperation. Nevertheless, although it was true that China had made progress in opening its economy to foreign companies, it ws still one of the most protectionist major nations on the planet.
Xi reiterated previous pledges that China would speed up the opening of its education, telecommunications and cultural sectors. He also vowed to punish those who are involved in intellectual property theft of US tech in China.
Last week, the country's stock markets rose in the hope that a US-China trade deal was close after Trump tweeted talks with President Xi had gone well. However, White House officials had said there are still many issues to be addressed before striking an agreement.
Both leaders were set to meet at the G20 summit in Argentina to discuss tariffs.
Asian stock markets performed poorly on Monday, as the chances of an imminent trade deal faded and after the Caixin-Markit services sector Purchasing Managers' Index retreated to 50.8 in October from 53.1 the month before, reaching its lowest level since September 2017.
The slowdown in the services sector, which accounts for more than half of the Chinese economy and is an important generator of jobs, was seen as a direct consequence of the trade war ignited by the US.
David Madden, analyst at CMC Markets said: "The Caixin survey of Chinese manufacturing slipped to 50.8 – its lowest reading in one year. This adds weight to the argument that China's economy is cooling. Overnight, China's Xi Jinping talked about boosting global trade, and warned about the downside of protectionist policies, but the update failed to boost investor sentiment."