WTI higher despite rising US stockpiles, amid Saudi talk of production freeze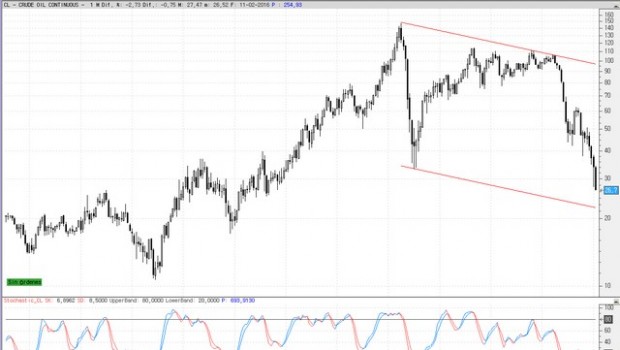 US crude oil inventories jumped last week as refineries continued to operate at depressed rates following hurricanes Harvey and Irma.
Commercial oil inventories increased by 5.9m barrels during the week ending on 8 September, 2017 to reach 468.2m, according to the Energy Information Administration, the US Department of Energy's statistical arm.
That was more than the 3.5m barrel build which markets had been expecting, according to David Madden from CMC Markets UK.
In contrast, gasoline inventories fell by 8.4m barrels last week, which was far more than the -2.0m barrel decline projected by analysts, although they remained in the upper limit of their average range for that time of year, according to the DoE.
Meanwhile, distillate stockpiles fell by 3.2m.
Crude oil imports meanwhile averaged 6.5m barrels per day last week, down by 603,000 barrels per day from the previous week.
Over that same time frame, refineries operated at 77.7% capacity.
Strikingly, the EIA also reported a 582,000 barrel build in domestic US production from the lower 48 states to 8.869m b/d.
Despite the unexpectedly strong increase in crude oil inventories, as of 1606 BST front month West Texas Intermediate crude futures were higher by 0.97% % to $48.70 a barrel on the ICE, with those for Brent crude 0.5% higher alongside to $54.54, with Madden also explaining that traders were mindful that Saudi Arabia was talking up the potential for an extension of an output cut deal between OPEC producers and other countries from outside the cartel to June 2018.
Adding to the buying pressure in oil futures, earlier on Wednesday the International Energy Agency reported that OPEC's output shrank in August, leading to a decline in global supplies.