Wily punters bet strong odds for a UK general election in 2017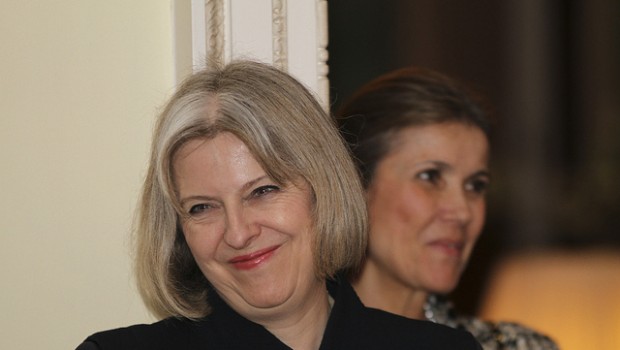 Wily punters are already betting very strong odds that Prime Minister Theresa May will call a general election this year rather than in 2020 as planned, and just as the country faces a potential Brexit-induced fragmentation led by Scotland and Northern Ireland.
Betting outfit Paddy Power puts the odds at 3/1 for a general election in 2017, while rival William Hill had them at a narrower 2/1. In terms of outcomes, the odds also suggested a Conservative majority, with a 'No Overall Majority' outcome the next most likely, the betting firms' websites showed.
The strong odds were in play as May's Brexit Bill nears Royal Assent, meaning she could trigger divorce talks with the EU by the end of March, in line with her oft-stated intentions.
The UK narrowly voted in favour of quitting the EU in an acrimonious referendum last year, the result causing sterling to plunge and inflation to rise. Now the country faces rejuvenated calls for independence referendums in Scotland and Northern Ireland, both of which voted in favour of remaining in the EU.
Financial markets and the wider community have focused their attentions on the type of Brexit that the UK might achieve, with many fearing so-called 'hard' and 'at any cost' separations from the bloc.
Either could occur if the UK failed to achieve a satisfactory outcome to talks with the EU, meaning UK would plunge out of the bloc on unfavourable World Trade Organisation (WTO) tariffs.
In recent days, it had emerged May's planned reliance on WTO tariffs in the case of a 'hard' Brexit would cause "major economic shock," a Treasury document leaked to The Independent said.
Tumbling out of the EU without a trade deal in place was the "alternative to membership with the most negative long-term impact" on the economy, the newspaper quoted the report as stating.
The report further added that UK relying on WTO tariffs would produce serious knock-on effects on companies, jobs and food prices.
These assessments preceded comments on Wednesday by the minister in charge of the UK's departure from the EU, David Davis, that there had been no government assessment of Brexit minus a trade deal.
Davis -- who has warned of a real possibility of divorce talks breaking down -- alleged the concept of a no-deal exit was "not as frightening as some people think," adding "I can't quantify it for you yet. I may well be able to do so in a year's time."
He told a cross-party committee of MPs that economic impacts did not have to be measured on "a piece of paper with numbers on it."
Against this backdrop, PM May is staring down independence calls that threatens to destabilise UK politics and the strength of her EU bargaining arsenal.
These latest twists -- potentially viewed as akin to a 'Celtic Spring', referring only to the latest developments in Scotland and Northern Ireland -- were the result of the Brexit ballot.
The prospect of a hard Brexit potentially damaging to the UK economy in both the short and long terms has sent fears rippling through business, political and community circles, regardless of political allegiance.
Deutsche Bank currency strategists are targeting a pound worth just $1.14 by the end of the year.
"Little progress in talks is likely before a new German government is in place by the late autumn, leaving less than a year to conclude a new relationship with the EU before ratification by the EU Parliament. This is completely unrealistic, and until a transitional deal is agreed, the market will be forced to increasingly price a cliff-edge Brexit," wrote Deutsche macro strategist Oliver Harvey.
Longer range odds on an election from next year to the mandatory poll date of 2020 lengthened then shortened.
PaddyPower offered 9/1 for 2018, 4/1 in 2019 and 8/11 in 2020. William Hill had them at 7/1 for 2018, 8/1 for 2019 and 8/11 for 2020.
Paddy Power had the next general election's outcome as most likely producing a Conservative majority (8/13 odds), followed by no overall majority (12/5) and then a Labour majority (9/1). William Hill's odds for a Conservative majority were 4/7, while for a no overall majority they were 15/8 and for a Labour majority they were 7/1.