US trade shortfall widens in October amid broad-based weakness in exports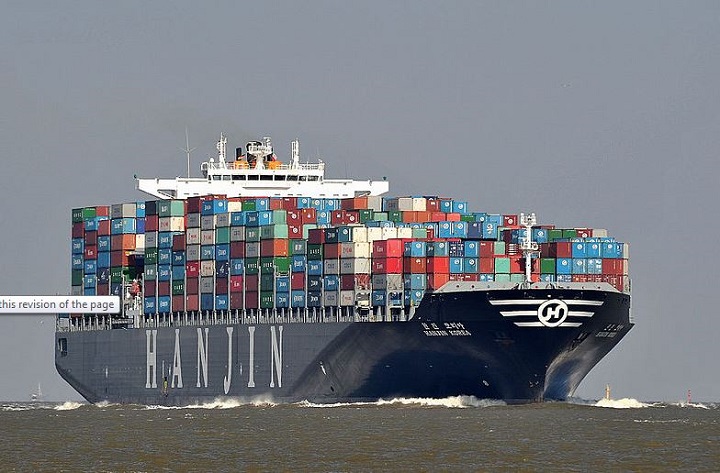 America's shortfall in trade with the rest of the world worsened in October, amid a broad-based drop in exports and increased purchases of industrial supplies and consumer goods from overseas.
The US trade deficit in goods and services widened by $3.8bn to reach $48.7bn, according to the Department of Commerce.
Economists had penciled in a shortfall of -$45.4bn.
Increased volumes of goods imports accounted for the bulk of the worsening, rising by $3.5bn to reach $199.4bn, with those of crude oil jumping by $1.5bn.
Imports of cell phones also rose, by $300m, Commerce said.
Services imports increased as well, rising by $300m to $45.2bn.
Meanwhile, exports of goods fell by $300m to $130.3bn, while those of services shrank by $300m to $65.6bn.
September's trade deficit was also revised higher by Commerce, from -$43.5bn to -$44.9bn.
Commenting on the data, Ian Shepherdson at Pantheon Macroeconomics said: "Half the drop in non-oil exports was due to a 24% plunge in the aircraft component, which is very volatile; this should reverse in November. But the core numbers are disappointing, with a broad-based deterioration.
"The strength of the ISM manufacturing export orders index points to a clear upward trend in non-oil exports, so we're hoping that the October drop will prove to be a one-time fluke, but for now it looks as though net foreign trade will be a drag on Q4 GDP growth."