US private sector adds more jobs than expected in November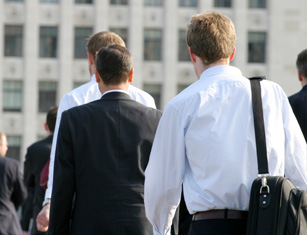 Private sector employment in the US rose more than expected in November, according to data released by ADP on Wednesday.
Employers added 190,000 jobs, versus expectations for an increase of 185,000. In October, 235, 000 jobs were added.
Small businesses with fewer than 50 employees added 50,000 positions, while medium businesses with between 50 and 499 employees added 99,000 jobs. Large companies with 500 or more employees added 41,000 jobs.
The goods-producing sector recruited an extra 36,000 people, while service providers added 155,000 jobs.
Mark Zandi, chief economist at Moody's Analytics, said: "The job market is red hot, with broad-based job gains across industries and company sizes. The only soft spots are in industries being disrupted by technology, brick-and-mortar retailing being the best example. There is a mounting threat that the job market will overheat next year."
Capital Economics said the 190,000 increase in private sector employment is consistent with its estimate that the official non-farm payroll employment will show a 200,000 increase when the data is released this Friday.
"After the hurricane-related disruption that hit September's payroll tally, prompting a bounce-back in October, employment growth should now revert to its previous trend of between 150,000 and 200,000 per month. With the survey-based hiring indicators at elevated levels, however, and initial jobless claims unusually low again, we think November will be at the top of that range, particularly as there might still be some residual unwinding of the hurricane disruption."