US jobs fall short of forecasts in December, economists still see 4 Fed hikes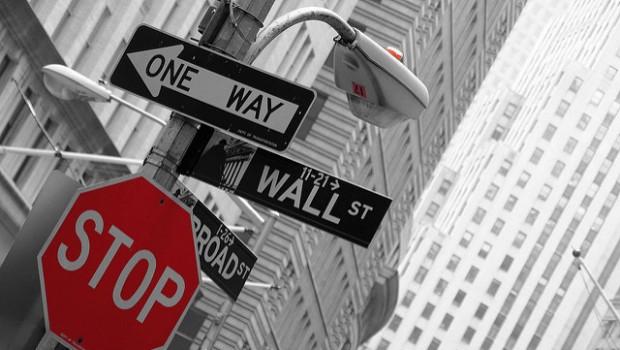 US job growth fell short of forecasts at the end of 2017, contrary to the findings of a widely-followed survey of hiring conditions published the day before.
Non-farm payrolls increased by 148,000, versus a consensus forecast for a gain of 175,000.
Net revisions did little to improve the picture, with the tally for the previous two months being lowered by a combined 9,000.
Similarly, the rate of unemployment was unchanged from the prior month at 4.1%, instead of dipping by one tenth of a percentage point as expected by economists.
Average hourly earnings on the other hand did rise as anticipated, clocking in at up by 0.3% month-on-month and 2.5% year-on-year.
Meanwhile, a closely-followed gauge of tightness in the jobs market, the labour force participation rate, was steady at 62.7%.
Hiring on the services side of the economy was weakest, with job growth faling off from 176,000 for November to 91,000 in December.
The slowdown in hiring was broad-based by sub-sectors, but weakest in retail, with non-farm payrolls in the space shrinking by 20,300 following an increase of 26,400 in the month before.
Consultancy ADP's survey of private sector payrolls published the day before had shown a 250,000 jump in hiring, which was well in excess of the 190,000 rise that economists had forecast.
Nonetheless, by and large traders were conscious of the fact that the correlation between the two measures of job growth was not always very tight.
In an initial reaction, the yield on the benchmark 10-year US Treasury note fell by three basis points to 2.43% but was trading unchanged at 2.46% as of 1351 GMT.
Commenting on the data, Ian Shepherdson, chief economist at Pantheon Macroeconomics, said: "We expect a clear upturn over the first half of this year, but it isn't happening yet. At the margin, this report reduces the odds of a March rate hike, but two more reports are due before the FOMC meeting, by which time these numbers will be ancient history. Even after this report, the three-month moving average payroll is 203K, which is more than enough to keep the labor market tightening. We still expect the Fed to hike in March and then at the end of each quarter this year."
"On the heels of fiscal stimulus that should keep economic activity above trend, we expect the unemployment rate to drift lower and put pressure on the Fed to continue to normalise at a steady pace. We look for four 25bp rate hikes this year with the next increase coming in March."