US manufacturing PMI hits highest level since March 2015 - IHS Markit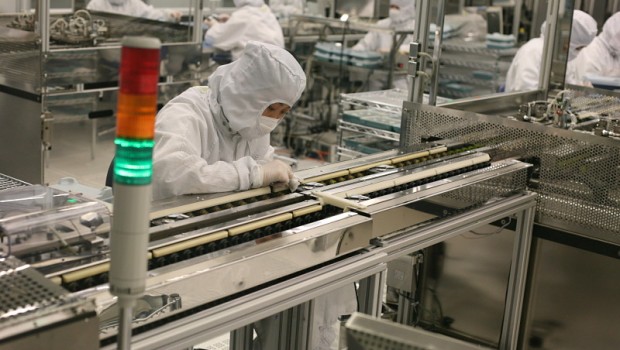 Growth in the US manufacturing sector accelerated in December, according to figures released on Tuesday.
IHS Markit's manufacturing purchasing managers' index rose to 55.1 last month from 53.9 in November. This marked the highest reading since March 2015 and signalled a solid improvement in the health of the sector.
December data also rounded off the strongest quarterly performance since the start of 2015.
Output at manufacturers reached an 11-month high, with panellists attributing greater production to more favourable demand conditions and increased new order volumes.
Chris Williamson, chief business economist at IHS Markit, said: "US manufacturers ended 2017 on a high. Output growth accelerated to its fastest since the start of the year on the back of a marked upswing in demand as the year came to a close. Prospects for the upturn also look good. With business optimism about the year ahead running at its highest for two years in the closing months of 2017, companies are clearly expecting to be busier in 2018.
"The upbeat mood is underscored by an increased appetite to hire new staff, with the survey indicating that factory payroll numbers are rising at a rate not seen for over three years."