US initial jobless claims unexpectedly rise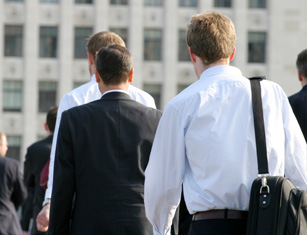 The number of Americans filing for unemployment benefits unexpectedly rose last week, according to figures from the Labor Department.
US initial jobless claims were up 11,000 from the previous week's unrevised level to 261,000. Economists had been expecting a drop to 245,000.
Meanwhile, the four-week moving average came in at 250,750, up 9,000 from the previous week's unrevised average.
The four-week average is considered more reliable as it smooths out sharp fluctuations in the more volatile weekly figures, giving a more accurate picture of the health of the labour market.
The Labor Department said claims taking procedures continue to be disrupted in the Virgin Islands, while the claims taking process in Puerto Rico has still not returned to normal.
Dennis de Jong, managing director at UFX.com, said: "The trend of rising US jobless claims looks to be gathering momentum into the early parts of 2018, with today's reading confirming a fourth rise in as many weeks.
"While the White House will need to address why such a traditionally robust labour market has begun to dwindle in recent months, there will be no reaching for the panic button just yet as labour market data during year-end holidays tends to be a little unpredictable. The severe cold snap can also be blamed for keeping people out of work.
"Any figures that remain under the 300,000 barrier will be viewed as positive, and President Trump can be comfortable for now knowing that the jobs market will likely remain tight for the foreseeable future."
Pantheon Macroeconomics said: "This looks like the curse of the holiday seasonals, again. We had expected a clear reversal of the recent increase in claims but it has been delayed. Unadjusted claims this week are 2.3% lower than in the same week last year, but the headline adjusted print is 18K higher. That's not sustainable; we expect claims to drop sharply next week. We see nothing in the business surveys to support the idea that the underlying trend in claims is turning higher. The problem is simply that seasonally adjusting weekly data immediately before, during, and after the holidays is very difficult. The dust will settle in due course, likely showing that the trend in claims is a bit below 240K."