US initial jobless claims slip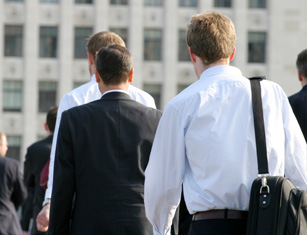 The number of Americans filing for unemployment benefits nudged lower last week, according to figures from the Labor Department.
US initial jobless claims dropped by 1,000 to 214,000, in line with expectations. Meanwhile, the previous week's level was revised up by 1,000.
The four-week moving average came in at 213,750, down 250 from the previous week's average, which was revised up by 250.
The four-week average is considered more reliable as it smooths out sharp fluctuations in the more volatile weekly figures, giving a more accurate picture of the health of the labour market.
Continuing claims - i.e. the number of people already collecting unemployment benefits - fell to 1.623m from 1.631m, versus expectations for a level of 1.635m. This marked the lowest level for continuing claims since July 1973.
Pantheon Macroeconomics analyst Ian Shepherdson said: "This is a bit disappointing. Claims averaged just 206K in the four weeks before Hurricane Florence made landfall in late September, with Michael following three weeks later. The hit from the hurricanes should by now be fading from the numbers, with claims heading back to the pre-storm trend. We might just be impatient, but if claims don't subside below 210K very soon, we'll have to start looking for another explanation for the uptick.
"It's hard to see any reason in the macro data for claims to be rising, but the sudden downshift in the ISM manufacturing index, triggered by the trade war with China, could be making a difference at the margin. For now, the jury is out, and in any event claims remain extraordinarily low. But these data need to be watched very closely over the next few weeks."