US initial jobless claims rise more than expected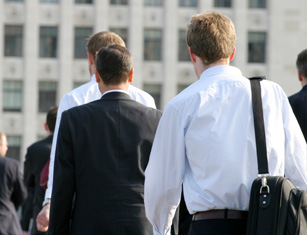 The number of Americans filing for unemployment benefits rose more than expected last week, according to data from the Labor Department.
US initial jobless claims were up 10,000 from the previous week's unrevised level to 239,000. Economists had been expecting a smaller increase to 231,000.
Meanwhile, the four week moving average fell by 1,250 from the previous week's unrevised average to 231,250, marking the lowest level for this average since March 1973, when it was 227,750.
The four-week average is considered more reliable as it smooths out sharp fluctuations in the more volatile weekly figures, giving a more accurate picture of the health of the labour market.
The Labour Department said the claims taking procedures continue to be severely disrupted in the Virgin Islands. The ability to take claims has improved in Puerto Rico and they are now processing backlogged claims.
Pantheon Macroeconomics said: "After a run of lower-than-expected claims, this week's number is back at the pre-hurricane trend. But the weekly data are wildly erratic, and the four4-week moving average is just 231.25K. That's consistent with the strength of leading indicators of hiring and, taken together, all the labour data we follow point to sustained 200K-plus payroll readings over the next few months.
"Regardless of shifts in labour demand, the low level of claims is boosting consumers' confidence, by reducing the fear of job loss. Claims right now are at their lowest level ever - the data extend back to 1948 - when adjusted for population growth. We see no reason for this to change anytime soon."