US industrial production flat in February as utilities' output falls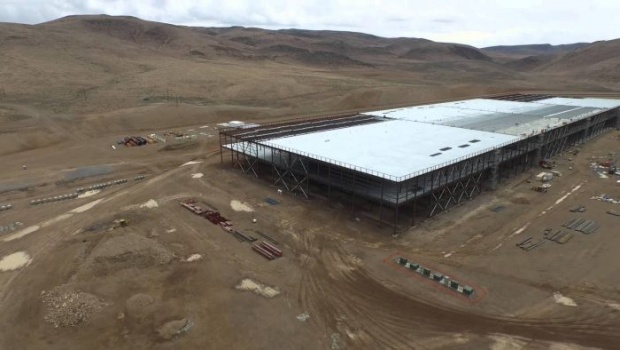 Industrial production in the States was unchanged in February as gains in manufacturing and mining production offset a drop in utilities output.
Total US industrial production was flat month-on-month (consensus: 0.2%) in the States in February and higher by 0.3% year-on-year, according to the Federal Reserve.
By major market groups, final products output was flat versus January (consumer goods: -0.4%, business equipment: 0.7%) while that of non-industrial supplies gained 0.3% and within that output in construction higher by 1.3%.
Output of materials dipped 0.1%.
Looking at major industry groups, manufacturing production increased 0.5% on the month (consensus: 0.3%), mining rose bny 2.7% and that of utilities shrank 5.7%.
Gains in manufacturing were led by increases in the production of nonmetallic mineral products, fabricated metal products and machinery of over 1% in each case.
Factory output was 1.2% ahead year-on-year in February.
Industrial capacity use ran at 75.4% in February, down by a tenth of a percentage point on the previous month and up by six tenths in comparison to a year ago.
"The stagnation in industrial production in February was entirely due to another weather-related contraction in utilities output, with activity in the mining and manufacturing sectors continuing to recover strongly. Utilities spending will unfortunately be a drag on first-quarter consumption growth, which was probably less than 1.5% annualised. But the continued strength of consumer confidence suggests that spending growth will pick up again soon," said Andrew Hunter, US economist at Capital Economics.