US housing starts miss forecasts in July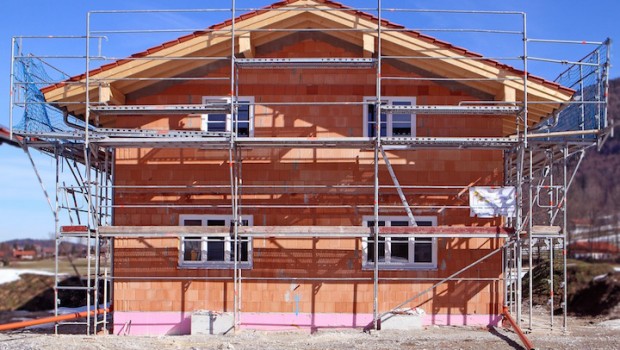 The US housing market cooled last month with scant indication in the data that a turnout might be on the cards in the near-term, according to economists.
Housing starts in the States fell by 4.8% month-on-month in July to reach an annualised pace of 1.155m, according to the Department of Commerce,
Economists had forecast a small rise to 1.225m.
Single family starts were down by 0.5% on the month at 856,000 but those for multi-family housing were down by 15.3%.
Building permits, which are widely considered to be a lead indicator for activity, were also lower, falling 4.1% to 1.223m (consensus: 12.4m), within which those for multi-family homes declined by 11.2%.
However, June's reading on permits was revised up by 1.7%.
Regionally, starts were down in all four main geographical regions, with an increase only evident in the Northeast with a rise of 19.2%.
Ian Shepherdson, chief economist at Pantheon Macroeconomics, pointed out how weakness in both series of data was concentrated in the multi-family segment, which sometimes distorts the underlying trend.
Even so, Shepherdson conceded that: "The trend in single-family construction, which accounts for about three-quarter of all activity, flattened off late last year and is still headed sideways. We hope for a modest increase by late summer, but with mortgage applications recently breaching their upward trend we can't expect sustained gains in construction, and activity could easily soften again in the fall."