US Federal Reserve stays put on rates, but monitoring inflation closely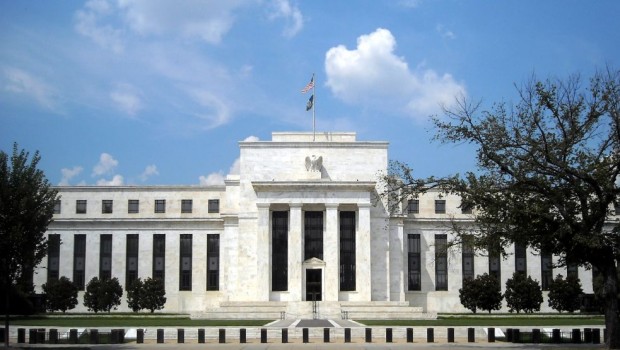 Rate setters in the US chose to keep interest rates unchanged, referencing continuing risks from global economic and financial developments albeit with a small caveat, they would be closely monitoring inflation developments.
Nonetheless, the interest rate projections submitted by the Fed's policymakers revealed that they now only anticipated two further interest rate hikes in 2016, versus as many as four at the end of 2015.
Some analysts had been expecting those projections to be lowered by less, to between two and three interest rate moves.
In remarks during her press conference following Wednesday's decision, Fed chair Janet Yellen said policymakers' individual projections for rate rises in 2016 and 2017 were premised on the assumption that headwinds from abroad would abate over time.
"Breathtaking" - Ian Shepherdson
The main equity market gauges headed higher in an immediate reaction.
Later in the same conference, and in response to a reporter's questions, she stressed that those same projections were neither promises nor were they in any way meant to construe an officially validated judgement.
To take note of, she also emphasised that the Fed was not trying to in any way "engineer" an 'over-shoot' in inflation.
"Breathtaking. In short, wishful thinking appears to have taken the place of reality-based forecasting," said Pantheon Macroeconomics's chief economist, Ian Shepherdson.
"The lower profile for interest rates, as suggested in the latest projections, is hard to square with the fact that officials kept their inflation projections basically unchanged in the outer years. [...] We think that Fed officials may be placing too much importance on the apparent decline in inflation expectations recently," Capital Economics's US economist Steve Murphy chipped in.
As of 18:10GMT the Dow Jones Industrials was advancing 46.70 points to 17,298.79, alongside gains of 4.46 and 14.79 points for the S&P 500 and Nasdaq Composite which were to be seen at 2,020.35 and 4,744.65, respectively.
Fed members anticipate lower medium-term path for interest rate hikes
The main revisions to Fed board members and regional Fed bank presidents' forecasts for growth and inflation were made to those for 2016, although the median expectation for the path of rate hikes was lowered all the way out to 2018.
Gross domestic product was now seen expanding by between 2.1% to 2.3% in 2016, with the median estimate of 2.2% being two tenths of a percentage point below what they had forecast in December.
In parallel, the median projection for the headline rate of inflation as measured by the deflator for personal consumption expenditures in 2016 was slashed from 1.6% to 1.2%.
Nonetheless, in 2017 PCE inflation was still seen advancing by 1.9%, followed by a 2.0% clip in 2018.
Policymakers' median projection for the Fed funds rate at the end of 2016 came down from 1.4% to 0.9% and for 2017 from 2.4% to 1.9%.