Alexander Bueso Sharecast | 10 Aug, 2017
15:01

- Updated: 15:01
US factory gate prices slip in July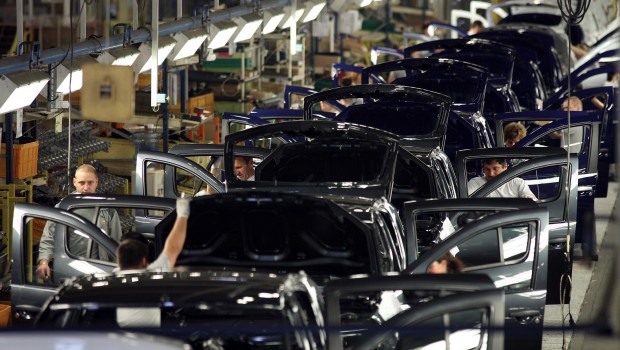 Retreating energy quotes saw price pressures at the factory gate dip unexpectedly last month, with an underlying measure possibly pointing to downside in the pipeline at the consumer price level, according to economists.
US producer prices slipped by 0.1% month-on-month in July, according to the Department of Labor, which pushed the year-on-year rate of growth down from 2.0% for June to 1.9% in July.
Excluding food, energy and trade producer prices were unchanged in comparison to the prior month, which saw the 'core' rate of prices slip from 2.0% to 1.9% as well.
Goods prices fell by 0.1% on the month, with energy down by 0.3%, and those for services by 0.2%.
The personal consumption PPI - which tracks pipeline pressures for CPI inflation - slipped by 0.1% on the month, Barclays Research pointed out, although it was steady at 1.9% year-on-year.
"We view producer price pressures as still solid at this point, although the reversal of the recent upward momentum in PPI is disappointing, especially because the deceleration seems synchronized with similar moves in the import and consumer price indices," Barclays Research's Blerina Uruci said.
Her forecast for the monthly CPI figures due out in the following session were for a headline reading of up 0.2% on the month and 1.8% on the year, while core CPI was seen rising by 0.2% versus June and by 1.7% on a year ago.