US factory gate prices edge past forecasts in November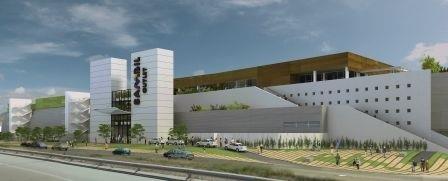 Factory gate prices in the States rose more quickly than expected last month, amid a soaring price of gasoline.
Total final demand prices in the US advanced at a 0.4% month-on-month clip in November, according to the Bureau of Labor Statistics, and were up by 3.1% on a year ago.
At the core level, excluding food, energy and trade, prices were ahead by 2.4% year-on-year, the government said, which was one tenth of a percentage higher than in October.
Economists had projected increases of 3.0% and 2.4%, respectively.
In comparison to the month before, the headline rate of goods inflation was boosted by a 4.6% increase in energy prices and a 15.7% jump in that for gasoline.
Goods prices rose by 1.0% versus October while those of services did so by a tamer 0.2%.
New car prices also made an outsized contribution, rising by 0.5% while those of light trucks rebounded by 1.1%.
For his part, Ian Shepherdson, chief economist at Pantheon Macroeconomics, called attention to the one tenth of a percentage point increase in the year-on-year rate of gains in core services to 2.4%.
That, he explained, was the highest level recorded since November 2010, when the series began.
"As recently as February, the year-on-year rate was just 1.5%, so the upward trend is clear. Core goods prices are up 2.4% year-on-year too, so the rise in ovberall core PPI inflation is broad-based, and it likely has further to run."
Blerina Uruci at Barclays Research was of a similar view, saying: "We view today's report as revealing continued improvement in producer price pressures in November and find it particularly positive to see the measure excluding volatile components such as food, energy and trade measures also rising at a solid pace. We expect pipeline price pressures to continue improving gradually, reflecting that the headwind from imported inflation and global commodity prices has abated since last year."
Uruci's forecast for the monthly US consumer price index set to be published the next day was for a reading of 2.3%, versus the prior month's reading of 2.0% and a consensus forecast of 2.2%.