US existing home sales unexpectedly drop in August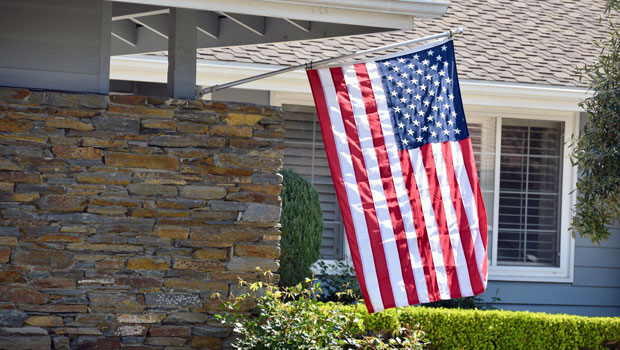 Sales of US existing homes unexpectedly fell in August, according to data from the National Association of Realtors.
Sales fell by 1.7% to a seasonally-adjusted annual rate of 5.35m from 5.44m in July. Economists had been expecting a slight uptick to 5.46m.
On the year, sales were up 0.2% versus estimates of a 0.3% increase.
The median price of an existing home was $253,500, up 5.6% from August last year and marking the 66th straight month of year-over-year gains. Meanwhile, total housing inventory at the end of last month was down 2.1% to 1.88m existing homes available per sale and is now 6.5% lower than a year ago. It has fallen year-over-year for 27 consecutive months.
Lawrence Yun, NAR chief economist, said: "Steady employment gains, slowly rising incomes and lower mortgage rates generated sustained buyer interest all summer long, but unfortunately, not more home sales.
"What's ailing the housing market and continues to weigh on overall sales is the inadequate levels of available inventory and the upward pressure it's putting on prices in several parts of the country. Sales have been unable to break out because there are simply not enough homes for sale."
Existing home sales in the Northeast jumped 10.8% in August to an annual rate of 720,000 and are now 1.4% above a year ago. In the Midwest, sales rose 2.4% to an annual rate of 1.28m and are now 0.8% above a year ago.
Meanwhile, existing home sales in the South were down 5.7% to 2.15m and are now 0.9% lower than a year ago, while sales in the West fell 4.8% to an annual rate of 1.20m but are still 0.8% above a year ago.
Pantheon Macroeconomics said: "The dip in sales was most pronounced in the south, where transactions fell by 5.7%. Presumably this reflects the impact of Harvey in Texas. We'd expect sales to fall much further in September, capturing the full effect of Harvey and Irma. Before the storms hit, we were expecting existing home sales to pick up modestly in the fourth quarter, lagging the mortgage applications numbers, but now the only sensible forecast for the next few months is volatility.
"Outside the areas affected by the hurricanes, the story isn't changing much; sales aren't moving much but with inventory very low, prices are rising at a solid 6% rate, so implied real mortgage rates are negative."