US economy shows resilience in face of hurricanes - Markit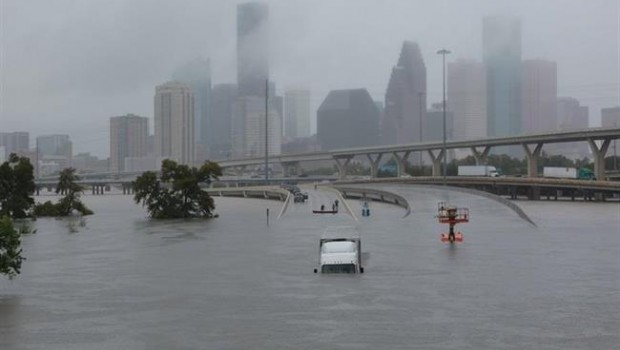 Business activity in the US picked up in September despite hurricanes Harvey and Irma, as growth in the manufacturing sector helped to offset an easing in services, according to preliminary data released on Friday.
IHS Markit's flash services purchasing managers' index fell to 55.1 from the 21-month high of 56.0 in August, marking a two-month low and below expectations for a reading of 55.9. A reading above 50 indicates expansion.
The manufacturing index nudged up to 53.0 from 52.8, in line with expectations. Meanwhile, the composite index - which measures activity in both manufacturing and services - rose to 54.6 from 55.3 in August.
Chris Williamson, chief business economist at IHS Markit, said: "The US economy showed encouraging resilience in a month of hurricane disruption. Although the September surveys indicated a moderation in growth of business activity, the overall rate of expansion remained robust. Historical comparisons of the PMI with GDP indicate that the surveys point to the economy growing at an annualised rate of just over 2% in the third quarter.
"Similarly, the overall rate of job creation remained solid, historically consistent with non-farm payrolls rising by 180,000 in September."
Williamson said the biggest impact of Hurricane Harvey was seen in manufacturing supply chains, where resultant supply shortages were a key driver of higher prices. Supply delays were the most widespread in two and a half years, while input price inflation rose to the highest since 2012.